Society of American Archaeology Annual Meeting
Took place in Alburquerque, New Mexico, 10-14 April 2019.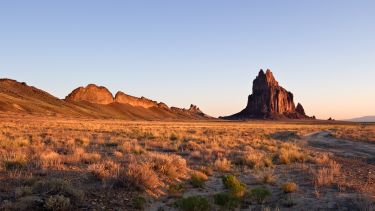 Staff and students from the University of Sheffield's Department of Archaeology attended North America's premier archaeology conference, the annual meeting of the Society for American Archaeology, held from 10-14 April 2019 in Albuquerque. 
The department held a booth in the exhibit hall throughout the conference. We shared our world-leading research, our extensive fieldwork opportunities and public engagement activities to visitors from throughout the world and discussed our innovative postgraduate and undergraduate degree programmes.
Our attendees this year
Hugh Willmott

Hugh Willmott, who specialises in the medieval and early modern periods in Europe, and the archaeology of monasticism in particular, ran the Sheffield stand in the exhibitors' hall.

If you are interested in undergraduate or postgraduate study, contact Hugh (h.willmott@sheffield.ac.uk) to find out more about studying and researching archaeology at Sheffield.

Peter Day

Peter Day, who specialises in archaeological material culture and the technology of ceramics, took part in the 'Where is Provenance? Bridging Method, Evidence, and Theory for the Interpretation of Local Production' session on the evening of 11 April.

Lizzy Craig-Atkins

Lizzy Craig-Atkins, a specialist in human osteology and palaeopathology, was co-author on papers in the 'Health and Welfare of Children in the Past' and 'Mind the Gap: Exploring Uncharted Territories in Medieval and European Archaeology' sessions on Saturday 13 April.

Holly Bartlett Balicki

Holly Bartlett Balicki, an undergraduate student who is currently studying archaeology in Sheffield was on the stand in the exhibitor's hall. 
Join us next year in Austin
The 2020 Annual Meeting will take place in Austin, Texas from 22-26 April 2020.  For further information about the meeting or to register, please visit the SAA website.
A world top-100 university
We're a world top-100 university renowned for the excellence, impact and distinctiveness of our research-led learning and teaching.