With a culturally diverse community of staff, broad portfolio of global research and strong links with archaeological institutions across the world, Sheffield is the ideal place for international students to study archaeology.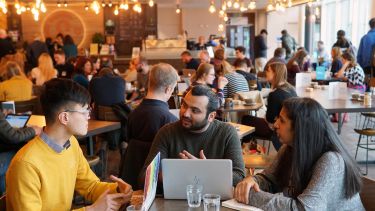 ---
As an international student, I found the University of Sheffield to be very welcoming and integrating of all nationalities. The city of Sheffield offers a great balance between beautiful green spaces, a commercial city centre, a good offer of cultural activities and events, and an active nightlife.

Krissy Moore (Australia)

PhD in Landscape Archaeology
---
The Department of Archaeology contributes significantly to the cultural diversity of Sheffield University. Many of our teachers, staff and researchers are from the EU and further afield. This is reflected in the global reach of our research. As well as a strong presence in European, especially in Mediterranean archaeological research, we also have forged strong links with institutions in the Americas, Africa and China.
---
A hands-on approach
The United Kingdom benefits from a rich historical and archaeological heritage dating back to prehistory. This enables us to offer a unique experience in practical workshops and fieldwork for our students. Michael McCready, MSc Osteoarchaeology, who studied for his undergraduate degree in Ontario, Canada, shares how his experience in Sheffield has differed from those of his peers studying at home.
---
Study abroad programme 
The Archaeology Department at the University of Sheffield has given me the ability to look at the different, unique nuances of the field of archaeology in another country. It has provided a challenging, yet easy to engage in, environment that not only nurtured what I learned in the US, but has prepared me for a future outside of that specific professional sphere.

Ashley Stuecklen Unger

Anthropology major, De Paul University, USA
---
You can also study with us as a Study Abroad student for a semester or a whole year. You can combine modules in archaeology with those from other departments in the University to create a suite of classes that match your interests.
Find a PhD
Search for PhD opportunities at Sheffield and be part of our world-leading research.