AHRC Funding award for Sheffield heritage project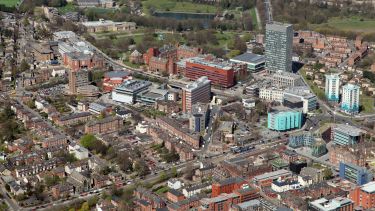 The Arts and Humanities Research council is investing £850,000 in nine projects to support cultural regeneration and boost regional economies across the UK. The investment forms part of the AHRC place programme which uses arts and humanities research to inform policy decisions and help enrich lives in every part of the UK.
One of the projects funded by this investment is led by Dr Lizzy Craig-Atkins, Read about her project below
Roots and futures: scaling up and sustaining co-produced, place-based heritage with underserved communities in heritage policy and decision-making
Roots and futures will enable, empower, and embed the voices of diverse communities more explicitly in Sheffield's current heritage strategy in ways which will:
enhance belonging, wellbeing and inclusion
address the needs of strategy-makers.
The project builds on existing partnerships with Pakistani, Yemeni, and Somali communities to realise the needs of these communities via new partnerships with regional decision makers.
The work of the project will provide an example that can be shared with other cities to support similar approaches.