Dr Bob Johnston
Department of Archaeology
Head of Department
Senior Lecturer in Landscape Archaeology
Director of Postgraduate Taught Programmes
Director of Impact and External Engagement (Semester 1)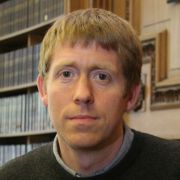 Research interests

Landscape archaeology
Bronze Age Britain and Ireland
The archaeology of upland landscapes, particularly in western Britain
Prehistoric land enclosure in north-west Europe.
Community heritage
Research group

I would welcome applications from students interested in pursuing research into:

Landscape archaeology
Bronze Age archaeology of Britain and Ireland
Social and cultural aspects of later prehistoric agriculture
The archaeology of highlands, uplands and mountains
Theoretical approaches to human-environment relations.
Community and public archaeology

---

Current Research Students

Chris Dwan - Landscape stability and the formation of social memory in prehistoric Britain
Siân Evans - A woman in the forge: experiences, mythology and history
Barry Heafield - A comparative study of Late Neolithic and Early Bronze Age monumentality in the Peak District, Derbyshire, UK
Rebecca Hearne - Archaeology as therapeutic practice: a narrative investigation
Emily La Trobe-Bateman - Snowdonia's Early Fieldscapes
David Inglis - The impact of Roman lead production on the formation of the militarised and rural landscapes of the Derbyshire Peak District
Caitlin Nagle - A multi-proxy investigation of Late Holocene coastal landscapes in North Wales: modelling impacts of past and future climate change
Colombine Neal - Water takes land: interactive deep maps of England's lost villages
Teaching activities

Undergraduate

Archaeology Matters (co-ordinator)
Later Neolithic and Bronze Age Britain and Ireland (co-ordinator)
Work-based Learning (co-ordinator)
Human Origins, Migrations and Identities
Archaeology of Britain: from Prehistory to the Industrial Revolution
Thinking Through Archaeology

Postgraduate

Heritage, Place and Community (co-ordinator)
Landscape Survey Project (co-ordinator)
Later Neolithic and Bronze Age Britain and Ireland (co-ordinator)
Rethinking Archaeology (co-ordinator)
Selected and Recent Publications

Johnston R. 2021. Bronze Age Worlds: a social prehistory of Britain and Ireland. London: Routledge.

Cook, I., Johnston, R. and Selby, K. 2019. Climate change and cultural heritage: a landscape vulnerability framework. Journal of Island and Coastal Archaeology

Levene, R., Nesbitt, I., and Johnston, R. 2019. The Boundary. In E. Speight (ed.) Practising Place. Preston: InCertain Places.

Marwood, Kimberley, Esme Cleall, Vicky Crewe, David Forrest, Toby Pillatt, Gemma Thorpe and Robert Johnston. 2019. From researching heritage to action heritage. In Jo Vergunst and Helen Graham (eds). Heritage as Community Research: Legacies of Co-Production. Bristol: Policy Press.

Pillatt, T., Thorpe, G., Johnston, R. and Marwood, K. 2018. A break in the clouds: connecting community experiences in Mosser, Cumbria. Journal of Contemporary Archaeology 5(2), 117-134.

Smith, George, Astrid. E. Caseldine, David Hopewell, Robert Johnston and Richard I. Macphail. 2018. Archaeological and environmental investigation of three prehistoric field systems in Gwynedd, north-west Wales, Internet Archaeology 47.

Johnston, R, and K. Marwood. 2017. Action heritage: research, communities, social justice. International Journal of Heritage Studies 23(9), 816-831.

Vergunst, J., Curtis, E., Davis, O., Graham, H. Johnston, R., and Shepherd, C. 2017. Material Legacies: shaping things and places through heritage. In K. Facer, and K. Pahl (eds). Valuing Interdisciplinary Collaborative Research Beyond Impact. Bristol: Policy Press.

Johnston R. 2013. Bronze Age field and land division. In H. Fokkens and A. Harding (eds). Handbook to the European Bronze Age. Oxford: Oxford University Press, 307-323.

Badcock, A and Johnston R. 2013. Protest In P. Graves-Brown, R. Harrison and A. Piccini (Eds) The Oxford Handbook of the Archaeology of the Contemporary World. Oxford: Oxford University Press, 321-335.

Barker, L., Driver, T., Johnston, R., and Davis, O. 2012. Puffins amidst prehistory: re-interpreting the deep chronology of Skomer Island. In W. Britnell and R. Silvester (Ed.) Reflections on the Past: essays in honour of Frances Lynch. Welshpool: Cambrian Archaeological Association, 280-302.

Badcock, A. and Johnston, R. 2009. Placemaking through protest: an archaeology of the Lees Cross and Endcliffe Protest Camp, Derbyshire, England. Archaeologies 5(2), 306-322.

Ghey, E., Edwards, N., and Johnston, R. 2008. Categorising roundhouse settlements in Wales: a critical perspective. Studia Celtica 42, 1-25.

Fyfe, RM, Roland, T, Brück, J, Johnston, R, Lewis, H and Wickstead, H. 2008. Historical context and chronology of Bronze Age enclosure on Dartmoor, UK. Journal of Archaeological Science 35, 2250-2261.

Johnston, R. 2008. Copper mining and the transformation of environmental knowledge in Bronze Age Britain. Journal of Social Archaeology 8(2), 190-213.

Johnston, R. 2008. Later prehistoric landscapes. In J. Pollard (ed.) Prehistoric Britain. Oxford: Blackwell, 268-287.

Cummings, V. and Johnston R. (eds) 2007. Prehistoric Journeys. Oxford: Oxbow.

Ghey, E., Edwards, N., Johnston, R. and Pope, R. 2007. Characterising the Welsh Roundhouse: chronology, inhabitation and landscape Internet Archaeology 23.

Johnston, R. 2005. A social archaeology of garden plots in the Bronze Age of northern and western Britain. World Archaeology 37(2), 211-223.

Johnston, R. 2005. Pattern without a plan: rethinking the Bronze Age coaxial field systems on Dartmoor, south-west England. Oxford Journal of Archaeology 24(1), 1-21.

Harding, J. and Johnston R. (eds) 2000. Northern Pasts: interpretations of the prehistory of northern England and southern Scotland. BAR (Brit Ser), Oxford.

Johnston, R. 1998. The paradox of landscape. Journal of European Archaeology 1 (3), 313-325.

Johnston, R. 1998. Approaches to the perception of landscape: philosophy, theory, methodology. Archaeological Dialogues 5(1), 54-68.