Colin Merrony
BA, MA
Department of Archaeology
Teaching Fellow
Course Director- MA Heritage and Archaeology
Careers Liaison Officer
Fieldwork Officer
Part-Time and Mature Students Officer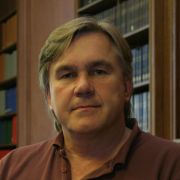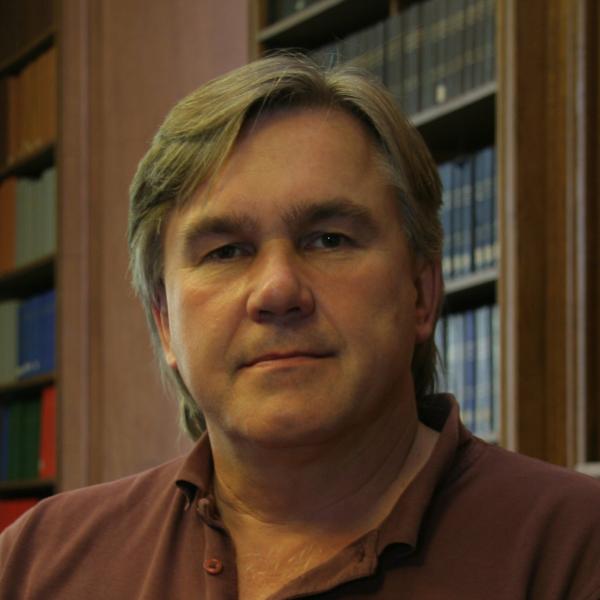 Profile

After being inspired by seeing Mortimer Wheeler on television when I was young and by Mr Norman, one of my history teachers at school I completed the BA in Prehistory and Archaeology at Sheffield in 1980.

During the 1980s I combined working in commercial archaeology with involvement in a number of research projects and university field work training programmes (as well as completing my MA in Scientific Methods in Archaeology at Bradford).

At the beginning of the 1990s my involvement with research and training grew with my part-time post at the University of Sheffield.

I continued to work in the commercial sector for part of the year while teaching and undertaking research the rest of the year.

Also as part of my university job I was involved in setting up a commercial branch which eventually developed in to ARCUS.

In the early 2000s I became a full-time member of staff at the University of Sheffield and while keeping a small involvement in commercial work my time is now spent primarily on co-ordinating and delivering field based teaching, developing community based projects, and supporting research fieldwork.
Qualifications

1985- MA Scientific Methods in Archaeology – University of Bradford
1980- BA Prehistory and Archaeology – University of Sheffield 
Research interests

The economy and landscape impact of Medieval Premonstratensian Abbeys in Britain.
Landscape change in southern Yorkshire and the North-east Midlands.
The development and application of field techniques for investigating historic landscapes.
The use of archaeology as a mechanism for basic skills education and for enhancing social cohesion. The geochemistry of New Zealand greenstone.

Current research projects

Brodsworth Community Archaeology Project
Castleton Medieval Hospital Project
Teaching activities

Undergraduate

Decoding the Landscape: Integrated Methods in Landscape Archaeology (co-ordinator)
Revealing the Past (co-ordinator)
Towards Modernity: Anthropology, Archaeology & Colonialism (co-ordinator)
Archaeology of Britain: From Prehistory to the Industrial Revolution
Archaeology Matters
Science in Archaeology
World Civilisations

Postgraduate

Landscape Survey Project
Research Design: Planning, Execution & Presentation
Selected Publications

2019 (with T. Cockrell & C. Priede) Whirlow Hall Farm: Sheffield's forgotten henge? (Yorkshire Archaeological Journal 91:1 1-17)

2017 (with P. Buckland, D. Dungworth and M. Parker Pearson) A prehistoric rock shelter burial site and enclosure at Scabba Wood, Sprotbrough, South Yorkshire (Yorkshire Archaeological Journal 89: 23-60)

2012 (with W. Goodhind, A. Walker & C.Cumberpatch) To the Castle gate? An archaeological investigation of the Village Field, Bolsterstone (in D. Saich [ed] Archaeology in South Yorkshire 14: a review of archaeology in South Yorkshire 2007-9: 21-28)

2010 (with I. de Luis) Dibujo de campo y topografia Arcqueologos (Milan: EDAR Arqueologia y Patrimonio)

2010 (with J. Hiscock & M. Klemperer) The Brodsworth Project: Investigations of the walled kitchen garden, Brodsworth Hall (in D. Saich & L. Matthews [eds] Archaeology in South Yorkshire 13: a review of archaeology in South Yorkshire 2005-7: 33-37)

2009 (with B. Hanks & R. Doonan) Seeking the process: the application of geophysical survey on some early mining and metalworking sites (in T. Kienlin & B. Roberts Metals and Society. Bonn: Verlag Dr. Rudolf Habelt GmbH: 421-432)

2006 (with C. Hamilton & W. Kitchen) An introduction to the Brodsworth Project (in D. Saich & L. Matthews [eds.] Archaeology in South Yorskhire 11: a review of archaeology in South Yorkshire 2001/2003: 21-23)

2005 (with K. Branigan) The historical archaeology of Barra (in K. Branigan From clan to clearance: history and archaeology on the Isle of Barra c. 850-1850A.D. Oxford: Oxbow Books. pp. 17-44)

2005 (with K. Branigan) Balnabodach: the history and archaeology of a crofting township (in K. Branigan From clan to clearance: history and archaeology on the Isle of Barra c. 850-1850A.D. Oxford: Oxbow Books. Ps. 67-110)

2005 (with M. Klemperer & M. Cusworth) Discovering design: an archaeological investigation of the Great Parterre at Chatsworth (Archaeology & Conservation in Derbyshire 2005: 6-8)

2005 (with J. Woudstra & M. Klemperer) The Great Parterre at Chatsworth: refining non-invasive archaeological methods as investigation techniques (Garden History 32:1: 49-67)

2005 (with M. Carroll) Landsitz eines Wollbarons: die römische Gartenvilla bei Chedworth (Gloucestershire) im Südwesten von England (Archäologie in Deutschland 2005.1: 64-67)

2002 (with K. Branigan and K.J. Edwards) Bronze Age fuel: the oldest direct evidence for peat cutting and stack construction (Antiquity 76 (293): 849-855)

2002 (with P. Buckland, A.J. Chamberlain, P. Collins, D. Dungworth, C. Frederick, P. Nystrom and M. Parker-Pearson) Scabba Wood, Sprotborough: a prehistoric burial place and an undated enclosure (in Archaeology in South Yorkshire 1998-99: 18-24)

2000 (with K. Branigan) Excavations on Barra and Vatersay (in K. Branigan & P. Foster From Barra to Berneray: archaeological survey and excavation in the southern isles of the Outer Hebrides Sheffield: Sheffield Academic Press: 191-233)

2000 (with K. Branigan)  The Hebridean blackhouse on the Isle of Barra (in Scottish Archaeological Journal 22[1]: 1-16)