Christopher Dwan
BA, MA
Department of Archaeology
Research Student
Thesis- Landscape Stability and the Formation of Social Memory in Prehistoric Britain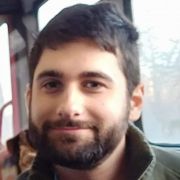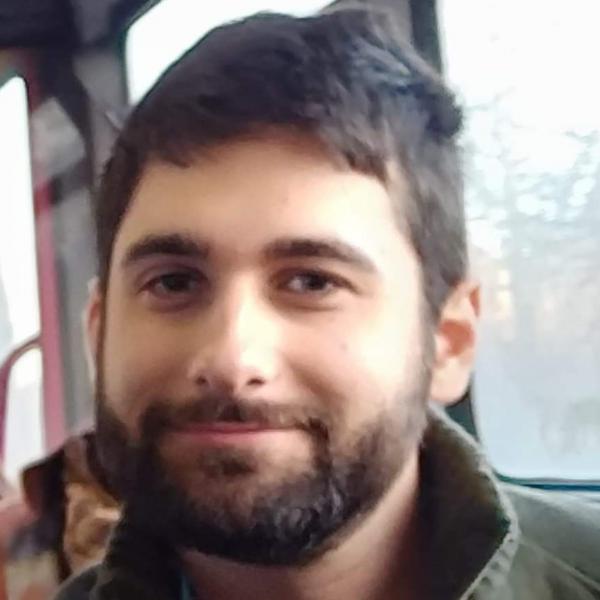 cjdwan1@sheffield.ac.uk
Minalloy House
Full contact details
Christopher Dwan
Department of Archaeology
Minalloy House
10-16 Regent Street
Sheffield
S1 3NJ

Profile

I began my academic career at  Western Connecticut State University where I earned a BA in History with a minor in Cultural Resource Management. As an undergraduate, I focused my studies in ancient and medieval history and would ultimately participate in my first archaeological excavations at the Middle Encampment Revolutionary War field school in Redding, Connecticut and the Caherconnell Archaeological Field School in County Clare, Ireland. My undergraduate thesis explored family histories and oral narratives among descendants of immigrants to the United States during the early 20th century using my family history as a case study.

Life after undergraduate led me further into a career in archaeology as I worked as a contract archaeologist around New England before coming to Sheffield in 2015 to pursue an MA in Archaeology. During the early part of my MA, I was drawn towards the prehistory of Britain and Ireland and decided to use this as the data set for my dissertation research. My dissertation would focus on enclosed settlements from the first millennium BC and look at the ability to detect social memory in the archaeological record via the use and reuse of specific sites and features by prehistoric communities.

From 2017-2018 I worked as a contract archaeologist around the mid-Atlantic United States. I was lucky enough to work on a wide number of cultural sites ranging from prehistoric, colonial, and early industrial American History.  I returned to Sheffield in 2018 to begin a PhD under the supervision of Dr Bob Johnston.  My doctoral project is centred around the early first millennium BC in Britain focusing largely on studies of landscape usage and social memory. Through his research, I hope to form a better understanding of the kind of role which landscape played in creating, transmitting, and preserving these memories during prehistory
Qualifications

2018 – Present- PhD Candidate, Department of Archaeology – University of Sheffield

2016- MA Archaeology – University of Sheffield

2013- BA History with a Minor in Cultural Resource Management – Western Connecticut State University
Research interests

Thesis- Landscape Stability and the Formation of Social Memory in Prehistoric Britain

My research interests include-

Prehistoric Britain and Ireland
Landscape archaeology
Social memory and place creation

Thesis Abstract

Recent archaeological research on social memory has highlighted the ways that features inscribed into the landscape (such as monuments and field systems) retained meaning for, were reinterpreted or forgotten by later generations. My research project will take this thinking a step further by considering how the relative physical stability of a given region affects the long-term inscription of memories in the landscape. I will compare dynamic landscapes, such as wetlands, which were subject to rapid change through processes of erosion and inundation, with stable landscapes, such as the uplands and igneous geology of western Britain, which remained unaltered over long periods.

The research aims to investigate the role that landscape plays in the creation, change, and survival of memories. It aims to expand the theoretical work previously published on this subject by explaining how the memories of cultural materials endured to differing degrees depending upon the stability of the environment. The research will contribute to debates about the roles of the 'past in the past' and the creation of places.

Three case studies have been selected for this project; Bodmin Moor, the Welsh Severn Estuary, and the Somerset Levels. The former case study will serve as a stable landscape and the latter two as dynamic landscapes. The project relies heavily on previously published excavation and survey work undertaken in all three cases. The methodology will employ the use of GIS in plotting various 'zones of stability' within the landscape of each study area and relating this to the existing archaeological data.

The project's theoretical work will follow two key ideas: the materialization of landscape and the importance of social memory to prehistoric communities. The project will argue that landscape had an active role in the lives of prehistoric communities. Additionally, reference will be given to Andrew Jones' (2010) work Memory and Material Culture regarding the creation and recollection of memories through material culture and ritual activity

Analysis of data seeks to identify actions of revisiting, continuity and abandonment. These phenomena will serve as a metric for recognizing social memory in a tangible sense and will consider how the stability of a region's environment affected the integrity of features and thus the way which they can be acted upon. In a broader sense, it will consider how the region's ability to change or remain the same, impacted on the residues and memories a community left of itself.
Research group

October 2019 – Present- Landscape Archaeology Reading and Discussion Group
Grants

2013- Departmental Award in Interdisciplinary Social Sciences, School of Arts and Sciences – Western Connecticut State University
Teaching activities

Summer 2021- AAP1020/AAP2020 Beauchief Field School – Field Supervisor (undergraduate)
Autumn 2021- AAP116 Towards Modernity – Graduate Teaching Assistant (undergraduate)
Autumn 2020- AAP116 Towards Modernity – Graduate Teaching Assistant (undergraduate)
Spring 2020- AAP113 Revealing the Past – Field Class Assistance (undergraduate)
Professional activities and memberships

October 2019 – Present- Reviews Editor, Assemblage: the Graduate Journal of Archaeology – University of Sheffield
November 2018 – Present- Organiser and Podcast Producer, Archaeology in the City – University of Sheffield
October 2016 – Present- Member –  The Prehistoric Society

---

Field Experience

May 2017 – September 2018- Field Technician – Applied Archaeology & History Associates, Inc.
May – August 2015- Field Technician – Archaeology Consulting Service
June 2013- Student – Caherconnell Stone Fort Field School (Prehistoric and Early Medieval), NUI Galway
July 2011- Student – Middle Encampment Field School (American Revolutionary War), Western Connecticut State University