Kate Faulkes
BA, MA
Department of Archaeology
Research Student
Thesis – 'Of late years an abundant shower of curates has fallen upon the North of England: How successful were the Sheffield Commissioner Churches in tackling the issues they were established to address?'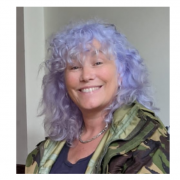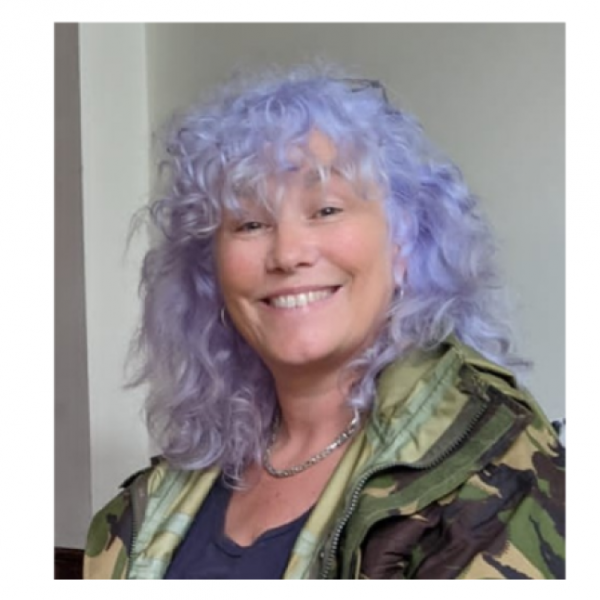 ema08kf@sheffield.ac.uk
Minalloy House
Full contact details
Kate Faulkes
Department of Archaeology
Minalloy House
Regent Street
Sheffield
S10 2TN

Profile

I may well be the only PhD student who studied for their first and second degrees at the same university forty years apart! Following my first degree in History at the University of Sheffield (specialising in the Medieval period and with an undergraduate dissertation on the demographic impact of the Black Death in England) I initially trained as a Careers Adviser, but subsequently went on to have a long career as a Training Manager in the voluntary sector and a then a  Community Development Worker in some of South Yorkshire's most disadvantaged communities, which remained a joy and passion for many years. I spent the last ten years of my career managing neighbourhood renewal programmes in Barnsley and ultimately heading up the large community development service within Barnsley Council, before retiring in 2019. Throughout my career, I have also run training courses in a wide range of subjects, including community development theory & practice, working with politicians, community governance, mediation, assertiveness, developing & motivating teams and training of trainers. 

Alongside this, I maintained a strong interest in Archaeology, sparked in 1995 by attending a Lifelong Learning Introduction to Archaeology course run by the Department. As a result of this, all of my holidays for the past 25 years have been devoted to digging as a volunteer on over 20 different sites across the UK and to organising community digs within South Yorkshire. Until recently, I also taught on the BAJR-accredited basic excavation and recording techniques course at Sedgeford Historical & Archaeological Research Project in Norfolk. 

This strange hybrid existence has left me with a massive passion for Community Archaeology, for making the past more accessible and enjoyable, and in the history and archaeology of my home city, which triggered my PhD research topic. 

My retirement from work was deliberately engineered to enable me to return to academic study, which I'd wanted to do for many years. I completed my MA in Heritage & Archaeology in 2022 and began my PhD later that year under the supervision of Dr Katherine Fennelly. Perhaps reflecting my hybrid origins, the research combines the use of historical and archaeological sources and methodologies to assess the degree to which the Commissioner Churches built as a bulwark against revolution, dissent and 'godlessness' after the Napoleonic Wars succeeded in tackling the enormous expectations placed upon them by the Establishment. 
Qualifications

1981-84 BA (Hons) History – University of Sheffield

1985-86 LGTB Postgraduate Diploma in Careers Guidance – Trent Polytechnic

1990-91 Institute of Training & Development Postgraduate Diploma in Training Management – Sheffield College

2021-22 MA Heritage & Archaeology – University of Sheffield

2022-present PhD Candidate, Department of Archaeology – University of Sheffield
Research interests

Thesis – 'Of late years an abundant shower of curates has fallen upon the North of England: How successful were the Sheffield Commissioner Churches in tackling the issues they were established to address?'

Supervisors – Prof John Moreland, Dr Katherine Fennelly, Colin Merrony, Dr Colin Reid (History Department)

Abstract for development of Thesis to date:

My research explores the role of Sheffield's four Commissioner Churches, which were state funded in the 1820's to tackle the lack of free pew and burial space in England's rapidly expanding industrial towns and cities, and to provide a bulwark against the perceived threats of godlessness, dissenting worship, political unrest and the 'uncivilised' and uneducated poor who were pouring into the towns in search of work and prospects after the Napoleonic Wars. 

Much was expected of these 612 churches; not least in Sheffield, which was seen as the most revolutionary town in England during this period, and was unsurprisingly in receipt of early funding from the Church Commission to construct the town's four Commissioner Churches. St George's (Portobello), St Mary's (Bramall Lane), St Philip's (Shalesmoor) and Christchurch (Attercliffe) opened between 1826 and 1830, in locations which included high density housing, and with a mission to minister to the poor working people who lived there. However, with half of the pews designated by the Church Commission as free to the poor, the remaining half were charged out at a 'pew rent' to pay the minister, suggesting that their locations must also have included more affluent congregants. 

Despite the Commissioner Church programme representing the largest state funded church building programme to date, the churches have been remarkably little studied. Regarded by contemporaries and historians as architecturally mediocre and spiritually unspectacular, and dwarfed in number by the later Victorian boom in church building, Commissioner Churches have been relegated to the margins of nineteenth century research, despite excellent material and documentary records. With growing academic interest in the subaltern voice of the poor, unrepresented and forgotten people of the past, alongside a boom in British research in urban history and archaeology, the material and documentary remains of the Commissioner Churches can offer an excellent ethnographic analysis of the early industrial citizens of Sheffield who drove its industrial expansion throughout the nineteenth century. 

Research question:

How successful were the Sheffield Commissioner Churches in tackling the issues they were established to address?

Research aims:

i) Synthesis of existing research around national and local factors which drove funding of the first phase Commissioner Churches (1821-30) 

ii) Analysis of how the Sheffield churches addressed the issues they were established to tackle during their lifetimes as Commissioner Churches (1821-1856), with particular reference to:

- Ministering to the industrial poor and averting their journey into Dissent or secularism

- Educating, 'improving' and 'civilising' the poor

- Reinforcing the social and political status quo in an era of instability, radical political thinking and unrest

Other research interests: 

Although unrelated to my research, I also retain a strong informal interest in best practice in Community Archaeology, particularly the use of Co-Production and Asset-Based community development methodologies.