Earn Your Stripes through Artful Zebrafish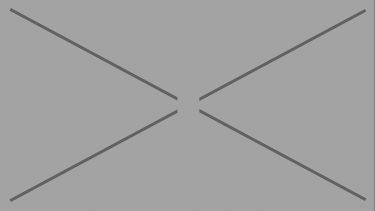 The principal artist involved in the project was a street artist called coLor. coLor works with aerosols, stencils, ceramic and other popular materials to create whimsical and sometimes surreal art (@colorarti). For Earn Your Stripes coLor has delivered a mural in Weston Park, two street art pieces, a stencil bombing campaign and assisted us in delivering two practical workshops.
Four additional pieces of art, by 4 very different artists, were also commissioned for our exhibition. The culmination of all our work was on display in The Art House, Backfields, Sheffield during FOTM.
Reaching out to the artistic community with our campaign was very successful on social media. Instagram is the main place that the street art community share their findings and many hundreds of individuals have interacted with the posts and seen a zebrafish image during the campaign.
Interactions ranged from >800 views for the stencil trail on Twitter to an average of 290 likes per Instagram post by one interested individual, with over 7000 followers. The Art House were also able to deliver two Wellbeing group therapy sessions within the exhibition space, including to a group of Alzheimer's patients.
Claire and Fiona produced an informative leaflet to assist with their delivery of the scientific background, spoke about the project in the Spiegeltent and produced merchandise and free pencils and badges to help spread the message.
Flagship institutes
The University's four flagship institutes bring together our key strengths to tackle global issues, turning interdisciplinary and translational research into real-world solutions.