Funding Award Extension from British Heart Foundation
Congratulations to Emily Noël on being awarded a 2-year extension to her British Heart Foundation Intermediate Basic Science Fellowship. The extension work will focus on understanding how heart function affects ECM deposition and organisation during cardiac development in zebrafish and chick embryos.
Contact us
The Bateson Centre
Firth Court
The University of Sheffield
Western Bank
Sheffield S10 2TN
Tel: +44 114 222 2334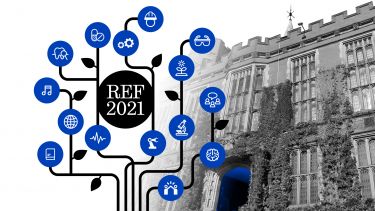 Research Excellence Framework 2021 results
The results demonstrate our research and impact excellence across a broad range of disciplines and confirm that our research is having a significant positive impact on lives across the globe.