Biomedical Engineering is a multidisciplinary STEM field that combines biology and engineering, applying engineering principles and materials to medicine and healthcare.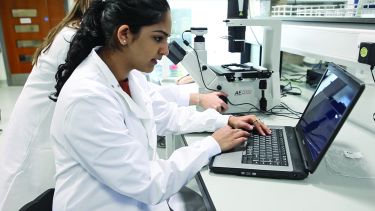 Off
Our MSc will give you hands on practical knowledge in world class laboratories and will offer you the opportunity to develop advanced skills in modelling that are useful to simulate the complexities of the human body but also can be used in other more traditional engineering contexts.
Whether from a traditional engineering or purely scientific background our course will equip you with the specialist knowledge and skills to integrate biology and medicine with engineering to ultimately solve problems related to living systems. 
You'll be taught by world leading scientists and have access to live research through the course's close partnership with The Insigneo Institute for in silico medicine. 
The MSc Biomedical Engineering programme has three distinct themes:
Biomaterials
Imaging
In silico medicine
In addition to this unique combination, you'll also have the choice to explore medical device and product design concepts further. The course allows you to tailor the programme with your interests and choose a breadth of modules from biomechanics to the use of virtual reality and 3D visualisation approaches, that will ultimately support your research project.
The MSc Biomedical Engineering programme is for those from an engineering, computer or basic sciences background, who want to develop knowledge at the interface with the life sciences finding solutions to current challenges facing medicine and the globally expanding biomedical industry sector.
Apply to this course and be part of this exciting new era where biology meets engineering to improve our quality of life.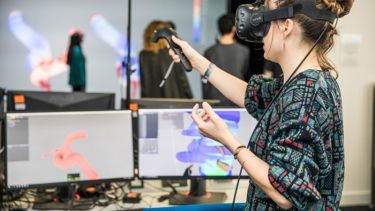 Careers and Employability
Using ground-breaking technological innovation and the precision of carefully-applied engineering concepts, bioengineering is a distinctive subject area in its own right that is changing lives all over the world.
Students who study Bioengineering develop knowledge and transferable skills tailored to their interests and their career aims. Having these skills makes them attractive to potential employers.
Weekly online events
Attend an online event when it suits you, all year round, as an alternative to an open day.
Every Wednesday, Sheffield Live sessions cover different aspects of University life. You can also meet your department and learn more about studying your subject.