As a graduate of the University of Sheffield, you can continue to use many of our services for up to three years* including access to online resources, vacancies, events and appointments.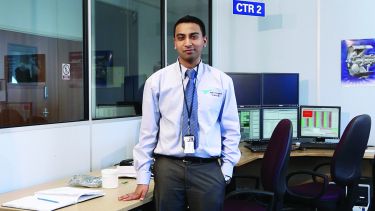 Whether you're at the beginning of your journey and aren't sure where to start, or would like assistance with job applications, online assessment tests or interviews, we're here to help.
Much of our support is accessed through our online platform, Career Connect. For more information on how you can access Career Connect as a graduate, see our quick guide (PDF, 143KB) to help you to get set up.
---
Knowing I can still access the Careers Service for up to 3 years has given me a lot more confidence going forward

Sam

Management school graduate
---
*Please note: if you've registered on a course or research programme at another UK Higher Education institution, you will need to use the services available at that institution.
You can find contact details for other Career Services on the AGCAS (Association of Graduate Careers Advisory Services) website.
---
News and resources for graduates
Due to the pandemic, all of our support is currently being provided online, which includes:
---
With the ongoing situation, we understand that it is a very anxious time for new graduates. Our main message is to stay positive and proactive. To support you, we have compiled a suite of resources including:
You may also find the focused careers information and guidance on the Next Steps Support webpage helpful.
---
We host a wide variety of online information resources to help you with your career planning, decision-making and applications. To help you to navigate these resources, we have created online "pathways", accessible through Career Connect.
These pathways are focused on the topic of interest to you, and guide you through relevant materials step-by-step. There is a pathway available for every aspect of your career journey, including:
To find out more, click on the relevant link above, or explore the "Pathways" tab on Career Connect.
---
Join our "Graduate Careers Support Network" on LinkedIn, specifically created for University of Sheffield Graduates.
Use this group to:
See regular updates from the Career Service, including job vacancies and information about graduate events
Start a conversation and connect with a supportive community of graduates
Stay connected with your University
Experience all the benefits and services that come from being a Sheffield graduate.