Centre for Decent Work co-hosts conference on Rights, Regulation and Resolution - Developing a Framework for Better Work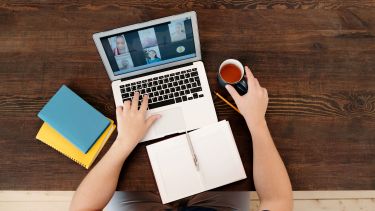 The half-day online conference focused on issues that are at the heart of current debates on work and employment in the UK, including the role of employment rights and regulations in ensuring decent work and what might be done to create and sustain better and fairer workplaces.
Hosted in conjunction with the PrOPEL Hub, Acas and the Civil Mediation Council, the event featured high-profile speakers such as Paul Nowak, General Secretary-elect of the TUC, Peter Cheese, Chief Executive of the CIP, and Clare Chapman, Chair of Acas.
Participants also heard from other key national figures, including Mike Clancy, General Secretary of Prospect, Martin McTague, National Chair of the Federation of Small Business, Caroline Sheridan, Civil Mediation Council, Rachel Suff, Senior Policy Adviser for CIPD, and Gill Dix, Head of Workplace Policy at Acas.
In addition, the event was enriched by contributions from work and employment scholars Professor Paul Latreille, Sheffield University Management School and Centre for Decent Work, Professor Patricia Findlay, University of Strathclyde, Professor Alan Bogg, University of Bristol, and Professor Ed Heery, Cardiff Business School.
The conference was organised by Professor Paul Latreille and Professor Richard Saundry, University of Westminster, with support from Professor Jason Heyes, Sheffield University Management School and Centre for Decent Work.
Flagship institutes
The University's four flagship institutes bring together our key strengths to tackle global issues, turning interdisciplinary and translational research into real-world solutions.