SCA-Emp Diagnostic Toolkit
Sustainable, ethical supply chains: balancing people and profit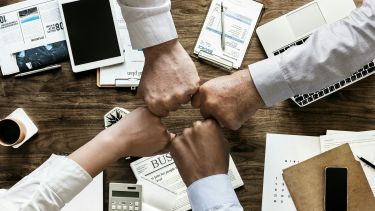 On
The ESRC funded SCA-Emp project aimed to achieve ethical human resource and procurement practices and transparency through the supply chain.
The research team included Pauline Dibben, John Cullen, Phil Johnson, Juliana Meira and Gareth Crockett from the University of Sheffield as well as international research partners.
The toolkit was produced as a result of evidence that showed firms often knew little about the labour standards or HR practices of their suppliers or how to improve them.
---
To address this problem, the SCA-Emp team developed a diagnostic toolkit, co-produced with practitioners and implemented by employer bodies and organisations in UK, Brazil, South Africa and Ethiopia to self-assess HR, accounting and procurement practices.
Use of the toolkit has led to increased transparency and knowledge transfer across supply chains and resulted in improvements in competitiveness, productivity and profits, and most importantly, better labour standards for companies and their suppliers.
---
The toolkit has been used by managers in accounting, HR, procurement and supply chain management for strategy planning, team building, and for bringing suppliers and customers 'on board' with organisational goals.
Managers can assess progress against a range of statements, make plans for improvements, and then print 'dashboard' style reports and action plans.
---
To access the excel version of the free toolkit (in English, Portuguese or Amharic), contact Professor Pauline Dibben p.dibben@sheffield.ac.uk or Dr Juliana Meira j.m.meira@sheffield.ac.uk for further information.
Flagship institutes
The University's four flagship institutes bring together our key strengths to tackle global issues, turning interdisciplinary and translational research into real-world solutions.