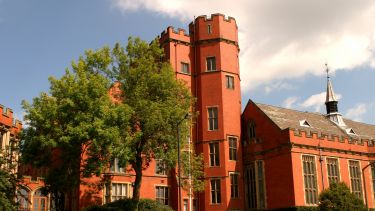 Off
The first International Conference of Deep Talk will take place on Friday the 8th and Saturday the 9th of September 2023 in Sheffield, preceded by a pre-conference on Thursday 7th of September and an opportunity for Deep Talk training on Sunday 10th of September.
The conference itself is taking place at St Bartholomew's, Primrose Hill, Langsett, Sheffield S6 2UW and is accessible by a short tram ride from the Wilson Carlile centre.  The venue is two minutes on foot from the Primrose view tram stop and any tram going to Malin Bridge or Middlewood from the West street stop (at the top of the street from Wilson Carlile) will take you there in under 10 minutes.
The tram fare is £2.00 for a single or £3.50 for a return ticket and more information can be found here.
We are offering opportunities to contribute papers, workshops and other inputs, and seek proposals from Deep Talk practitioners in Higher Education, Industry, and those researching or writing about Deep Talk and story telling in diverse contexts. ( Please see the Deep Talk blog here Deep Talk – Respecting communities (deep-talk.blog)). If you are a Deep Talk practitioner, research Deep Talk, or practice in an adjacent area such as mediation, coaching, story telling, consultancy or teaching, you are invited to participate and contribute as fully as possible.
Conference proceedings will be published in the forthcoming Journal of Deep Talk, a peer-reviewed periodical. The presentations and articles produced for the conference and shared there will begin to document the astonishing development of Deep Talk and the variety of experiences and contexts associated with it. Details of the Journal and its ongoing call for papers can be found here: Call for Papers: Journal of Deep Talk – Deep Talk (deep-talk.blog)
A global reputation
Sheffield is a research university with a global reputation for excellence. We're a member of the Russell Group: one of the 24 leading UK universities for research and teaching.