Dr Isabella Magni
PhD
Digital Humanities Institute
Lecturer in Digital Humanities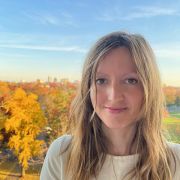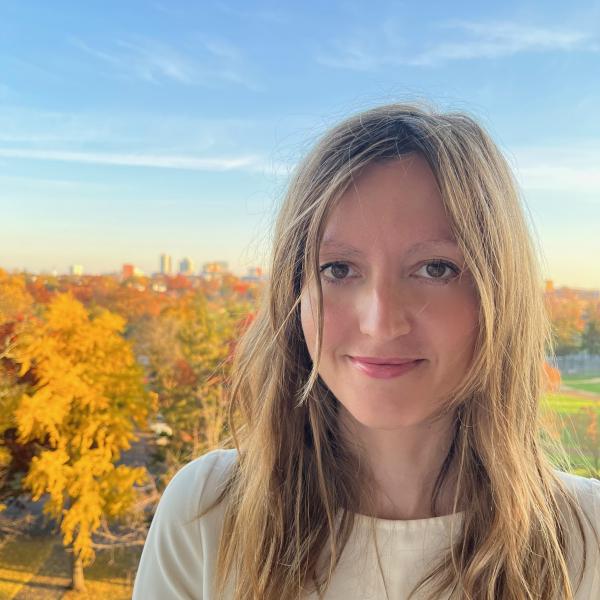 Profile

Starting July 2022, Isabella will be Lecturer in digital humanities at the DHI. Her research stands at the intersection between digital philology and digital editing, textual analysis, textual studies, historical investigation, and material studies.

Before joining DHI, Isabella was a Postdoctoral Fellow at the HathiTrust Research Center (2021-2022) where she managed five digital humanities projects that tell the story of historically under-resourced and marginalized textual communities. Previously she worked as Mellon Postdoctoral Fellow (2017-2019) at the Center for Renaissance Studies, Newberry Research Library – Chicago IL, where she collaborated in creating the Italian Paleography project and as Postdoctoral Associate in Italian and Digital Humanities at Rutgers University (2019-2021), teaching and researching at the intersection between Italian studies, Medieval and Renaissance literature and cultures and digital scholarship. Isabella completed her PhD in Italian and Medieval Studies with a focus on digital humanities in 2017 at Indiana University, Bloomington (USA).

Isabella is co-principal investigator of the Petrarchive (a digital edition of Francesco Petrarca's songbook) and editor of Italian Paleography (a digital project to learn and teach how to read and contextualize historical primary sources and manuscript). She is currently working on a digital edition of the Albizi Memorial Book and a monograph on forms and textualities of Medieval memorial books. Isabella recently co-edited a volume on Interpretation and visual poetics in Medieval and Early Modern texts (Brill, 2021) and edited a special issue on Digital Paleography for the Early Modern Digital Review. She serves as the first Digital Editor of Textual Cultures, The Journal of The Society for Textual Scholarship.
Qualifications

PhD, Indiana University
Research interests

digital editing, digital philology, digital archives, text analysis and topic modeling, textual studies, history of the book, Medieval and early modern literature, philology, paleography, manuscript studies, translation studies, premodern mercantile cultures, women writers
Teaching interests

digital humanities, digital cultures, digital editing, textual studies, medieval and early modern literature and history, material culture
Teaching activities

Isabella has taught postgraduate modules in digital humanities at Rutgers University (New Brunswick, USA) and the Newberry Library (Chicago, USA) and various undergraduate humanities modules (translation theories and practices, Italian language and culture, Medieval literature) at Rutgers and Indiana University. In the past few years, she has also directed workshops and taught classes on a wide range of topics, from strategies in building digital projects to advanced TEI encoding and digital issues in textual studies and project management. At Sheffield she will deliver modules for the MA in Cultural Data Management and Communication, and the MA in Digital Culture and Communication.
Publications

Digital Projects:

Petrarchive. An edition of Petrarch's songbook Rerum vulgarium fragmenta 

Role: Co-Principal Investigator, Editor (with H. W. Storey and J. A. Walsh) and Lead Encoder

Scholar-Curated Worksets for Analysis, Reuse & Dissemination (SCWAReD)

Role: Project Manager and Digital Humanities Specialist

Role: Editor (with L. Markey and M. Signorini), Content Manager and Digital Coordinator

Pepo degli Albizi Memorial Book: a Digital Edition (not published yet)

Role: Principal Investigator, Editor and Digital Developer

French Renaissance Paleography 1300-1700

Role: Consultant and Usability Testing Specialist

Books:

Interpretation and Visual Poetics in Early Modern Texts. Eds. Beatrice Arduini, Isabella Magni and Jelena Todorovic. Brill Publishers (2021).

Volumes/special issues:

Digital Paleography. Special issue of Early Modern Digital Review Vol.3 No.1, Iter Press (2020); also published in Renaissance and Reformation / Renaissance et Réforme, Vol 43 No 2 (2020).

Selected articles:

"Editing the Albizi Memorial Book", in Interpretation and Visual Poetics in Early Modern Texts, Brill Publishers (2021).

"Cultural Mediations and Material Contexts of Dante's Commedia: the Case of Beinecke MS 428", Romanic Review, vol. 112.1, Duke University Press (2021). 

"Introduction: Special Issue, Digital Paleography", Early Modern Digital Review Vol.3 No.1, Iter Press, University of Toronto (Fall 2020). 

"Making a Digital Edition: The Petrarchive Project" Atti del IX Convegno Annuale AIUCD. La svolta inevitabile: sfide e prospettive per l'Informatica Umanistica. Milano: Università Cattolica del Sacro Cuore, p.287: 2020.

"Reading the Comedy in Manuscripts: Material Philology in Dante Studies." with H. W. Storey, in Approaches to Teaching Dante's Divine Comedy. Second Edition, Modern Language Association of America, New York, 2020.

"The Petrarchive Project: An Overview" in A Dossier of Scholarly Projects at the Intersection of Italian Studies and Digital Humanities, Special Issue of Italian Culture Vol. 37, 2019.

"Medieval studies at the Newberry Library: new approaches in challenging times" with C. Fletcher and K. Christianson, in print, Essays in Medieval Studies vol.34, West Virginia Univ. Press, 2018.

 "The Fragmenta's Timeline: Models for Reconstructing and Interpreting the Text" in Mediaevalia vol.39, State University of New York Press, 2018.

"Visualizing the Fragmenta's poetic systems", in Humanist Studies & the Digital Age vol.5 no.1, University of Oregon Journals, 2017.

"Digital Representations and the Pivotal Instability of "Donna mi vene spesso ne la mente" in the Study of the Fragmenta" with John A. Walsh, in Digital Philology 5.2, Johns Hopkins University Press, 2016.

"I codici paralleli dei Fragmenta", in Medioevo letterario d'Italia. Vol. 12, 2015.