Mervyn Levin
Digital Humanities Institute
Honorary Research Fellow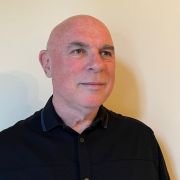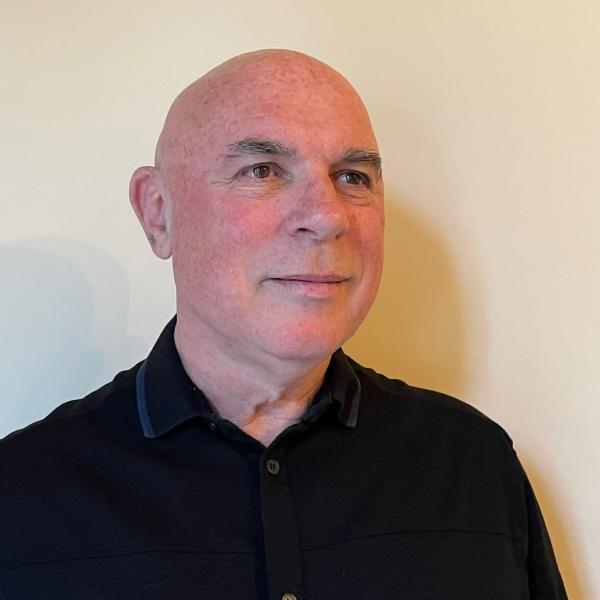 mervyn.levin@gmail.com
Humanities Research Institute
Full contact details
Mervyn Levin
Digital Humanities Institute
Humanities Research Institute
Upper Hanover Street
Sheffield
S3 7QY

Profile

Mervyn Levin, Founding Director of Levering Ltd, provides the Digital Humanities Institute with funding, policy and business expertise for exploiting our skills and knowledge with leading innovators across businesses in the creative economy.  As a DHI Honorary Research Fellow, he is also a guest lecturer for the Digital Humanities Institute's postgraduate programmes.

Mervyn has been a consutant for the digital and creative industries since 2003, working closely with leading organisations across industry, governments and the research community. 

Mervyn is a passionate enthusiast and champion of the digital economy, operating at the forefront of underpinning disruptive and converging technologies and trends in the delivery of challenging Research and Development technology projects to support innovation ecosystems and accelerate economic growth.

His diverse career spans 40 years, achieving impact as a mentor, advisor, board member, country manager, product lead, marketing manager, policy maker, advisor, assessor, monitor, researcher and analyst. This is on behalf of multinationals, SMEs, governments, venture capitalists, universities, supra-national public organisations and commercial due diligence specialists.

Currently UK-based, he has worked directly with over 300 companies across a wide range of sectors in Europe, Asia and BRIC countries, facilitating viable partnerships across businesses, supply chains and the research community that  connect public and private capital. 

From 2002 to 2007, Mervyn was Head of Digital Content Policy in UK Government. This involved leading policy for digital content industries, shaping the national agenda for the Creative Industries in close conjunction with industry, the UK's regions and nations, and advising Ministers. This was at a time of substantial growth and disruptive change in the broadband and media landscape. He also represented the UK Government in national and international fora on the ICT and content industries, including at EU summits, the OECD and in China.

Mervyn spent 22 years at Thomson Reuters, world leaders in news, financial information and business intelligence, between 1980 and 2002 where his last role was e-Service Director, based in Geneva, managing the creation of a global customer service organisation for e-business. His previous positions spanned a wide variety of international management roles in country management, product management for the Company's premium product line, regional marketing and training, based in the UK, Mexico, Argentina, Brazil, Colombia and Switzerland.
Qualifications

Mervyn has a First Class B.A. Honours (Political Science and Public Administration) from the University of Cape Town and has attended executive education courses at INSEAD and University of Michigan Business Schools. He is a Fellow of the Royal Society of Arts.
Research and Professional Activities

Mervyn brings a unique perspective to his work through his extensive experience, international network and deep understanding of cross-sectoral and cross-disciplinary engagement and collaboration that address some of society's key challenges.

Mervyn has the powerful capability to make effective and profitable linkages between policy, commercial, financial and research dimensions for £multi-million value projects, supported by his strong organisational, facilitation, networking and project management skills.

He has a successful record of achievement in strategic co-ordination and facilitation of applications that translate research into commercialisation effectively. This has given him deep insight into strategy and innovation across a range of industries, leveraging his knowledge of current and emerging technologies.

A key area of Mervyn's consultancy firms focus is helping to enhance the competitiveness of countries, regions and cities by working closely with some of the world's most prestigious public sector funding programmes for industrial innovation, providing expertise, advisory and monitoring services. 

Mervyn has first hand knowledge of the UK, Continental Europe and Asia's major economies, including China, Korea, Japan, India, Taiwan, Thailand, Hong Kong, Vietnam, Malaysia, Philippines and Singapore, having lived in Asia from 2007-18.

He has been a frequent presenter at major government events, business conferences and universities in the UK and Asia. This includes the UK and China Governments, OECD, European Commission and UN Agencies. He was also a TEDx presenter on 3D Printing and the Creative Industries, and has published in peer-reviewed Journals.

The golden thread running through Meryin's success for his clients is innovation, leading to achievement of the following outcomes:

Triggering partnerships and relationships in the private and public sectors and making them work.
Pinpointing and providing access to key decision makers.
Horizon scanning of critical emerging technologies and new value chains on a global basis.
Sharing best practices.
Identifying and accessing funding streams.
Influencing government, corporate and university strategy and policy, leading to high-quality decisions and subsequent successful implementation.
Raising skills levels through intensive knowledge transfer.
Gathering and capitalising on market intelligence.
Embedding the disciplines required to drive technically complex, commercially successful multi-partner projects.

Clients include: UK Research and Innovation (UKRI), European Commission, FTSE 100 companies, Institutional Investors, United Nations in Asia, Ministry of Commerce China, Serious Games Institute, UK Government Departments, principally Department for Business, Energy and Industrial Strategy (BEIS).

He is a Mentor for Bethnal Green Ventures, Europe's leading early-stage tech for good VC, and FasterCapital, an online incubator and accelerator based in Dubai.

Mervyn works closely with many leading Universities, ranked in the 'Champions League' of the research and innovation community, as:

Vice Chair, Expert, Rapporteur, Observer, Reviewer, Researcher, Presenter for the European Commission's multi-billion euro flagship programmes and projects (Framework Programme 7, Horizon 2020, Horizon Europe (2008-present).
Assessor and Monitor for industry-led R&D projects at the research- commercial interface across multiple research domains and sectors for Innovate UK, the UK's Innovation Agency (2004-present).

This involves academics from Russell Group research-intensive UK universities, including Imperial College, University of London, Bath, Sheffield, Coventry, Birmingham, Cranfield, Bristol, York, Loughborough, Goldsmiths, Warwick, Oxford, Cambridge, Manchester, Edinburgh, Strathclyde, Queens, Leeds and Brunel.

European Research Council's Proof of Concept Grants. The ERC is considered as setting the global standard for research excellence (Brussels) (2020-present).

Evaluator for other Research and Innovation Programmes with a pathway from research to commercialisation:

The European Institute of Innovation and Technology (EIT)  Knowledge Innovation Community - Digital (Budapest) (2016-18);
Agency for Management of University and Research Grants for Innovation, Catalunya (Barcelona) (2022).