Digital culture is everywhere, and it is driven by cultural data. Our MA programmes are designed to train the next generation of leaders and innovators for careers in the world's growing digital media, arts, cultural heritage and information technology sectors.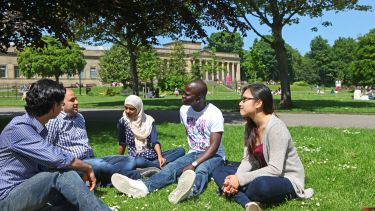 Our programmes will include presentations from experienced business leaders such as Mervyn Levin, who currently provides advisory services on innovation to governments, industry and the research community across the UK, Europe and Asia.  Advances in digitisation and data science across multiple sectors, including the creative industries, permeate his career. He has held international management positions at Reuters and was the UK Government's first Head of Digital Content Policy.
You will also have access to the University's Careers Service and its postgraduate careers support.
Here are some of the sectors that need experts in digital culture and cultural data:
Journalism and media
Online gaming, entertainment, and serious games
Search, social media and e-commerce
Museums, galleries, libraries and archives
Arts and cultural heritage sites and organisations
Music, performing and visual arts
Education technology and software
Publishing
Advertising
Product design, web design and digital content creation
Technology research and innovation
Doctoral research (PhD)
Digital Humanities Institute projects and research
The DHI collaborates with a wide range of academic and cultural organisations on funded projects in the Arts and Humanities.  
Weekly online events
Attend an online event when it suits you, all year round, as an alternative to an open day.
Every Wednesday, Sheffield Live sessions cover different aspects of University life. You can also meet your department and learn more about studying your subject.