Honorary Research Fellow in Dutch Studies: Dr Anna Geurts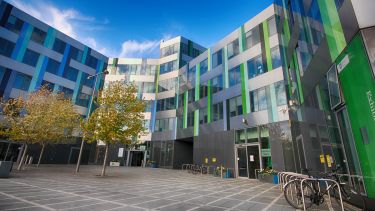 The ALCS  is administrated at Sheffield by Dr Anna Geurts. We are pleased to announce that Anna Geurts' ties with Sheffield have now been strengthened even further with her appointment as a new Honorary Research Fellow in Dutch Studies with the School of Languages and Cultures.
Travel and Space
Geurts holds a history doctorate from the University of Oxford and the University of Twente in the Netherlands. She is particularly known for her first-person travel narratives, spatiality and material culture. The book she is writing, Travel and Space in Nineteenth-Century Europe (Routledge) is a major study of around eighty European journeys, of which forty by Dutch authors, which gives us a closer view on the everyday concerns of our nineteenth-century ancestors. From common soldiers in revolutionary Belgium to guests of the tsars in Russia, many of their travel accounts are here examined for the first time.
Dr Geurts has already collaborated with colleagues at Sheffield on a number of projects, including the successful ALCS Picturing Reality conference held in Sheffield in June 2018 and the Faculty-wide partnership with the National Railway Museum in York. With Geurts' appointment as Honorary Research Fellow this collaboration will intensify in the years to come. Together we will raise the School's profile in Dutch Studies even further.
Flagship institutes
The University's four flagship institutes bring together our key strengths to tackle global issues, turning interdisciplinary and translational research into real-world solutions.