Jonas Roelens: On forbidden desire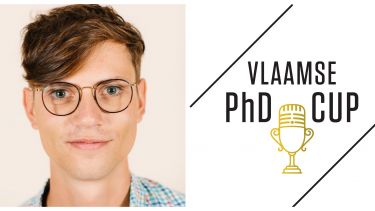 The collective memory of the LBGT-community often doesn't stretch beyond the second half of the 20th century. I want to show that same sex eroticism and the societal response have a much longer history. A history that is still relevant for minority groups today. Jonas Roelens
When the city of Bruges lost its prominent position as a trading centre at the close of the 15th century, the persecution of homosexuality showed a sharp increase. That is one of the conclusions reached by Dr Jonas Roelens (Ghent University) who conducted a wide-ranging study into the perception of and response to homosexuality in Belgium. He uncovered, in the case of Bruges, a direct link between the economic downturn and an increased zeal to stamp out what was considered 'the unnatural sin'. 
Roelens put together an impressive corpus that stretched from legal documents to literary writing to map persecution patterns, in particularly in the late medieval Southern Netherlands.
'Throughout his presentation, Dr Roelens illustrated his research with several easy-to-understand graphs and charts, making the information accessible to all. He also spoke with ease and relative informality, keeping our attention with his friendly manner and, at times, comedic language.
From this one presentation alone, one can certainly understand why Dr Roelens won the Flemish award for the most public-friendly presentation of recent doctoral research.' Caitlin Trevor-Jones
A world-class university – a unique student experience
Sheffield is a research university with a global reputation for excellence. We're a member of the Russell Group: one of the 24 leading UK universities for research and teaching.