Rozsypne. A World Premiere
Rozsypne is a village in a war zone. Since 2014 the villagers have been caught up in a violent conflict between the Ukrainian government and a separatist movement backed by Russia. The small village suffers. The world takes little notice. Until Flight MH17 on its way from Amsterdam to Kuala Lumpur is shot down over its fields. 
Our Sheffield finalists provided the English translation of the Dutch original thus making a modest contribution to the realization of the story of a forgotten village in a forgotten war. But Rozsypne has found a new audience. 
Roszype. Scattered will be on show during the IDFA, the internationally renowned documentary festival in Amsterdam. Rozsypne will feature as part of the DocLab billing. IDFA DocLab is one of the leading platforms for interactive documentary art and storytelling. DocLab contributions explore new media, interactive and immersive non-fiction. Rozsypne is also in the running for the DocLab Immersive Non-Fiction Award.
Our warmest congratulations go out to Lisa Weeda and the Studio ZZZAP team. We are proud to have contributed to the success of this project.
This project was made with a bunch of young professionals. The students at Sheffield, Nottingham and UCL, who worked together on the English translation, have made a significant contribution to the making of Rozsypne. Lisa Weeda
---
During the translation project we recorded a short video with Lisa Weeda.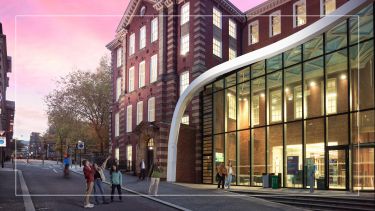 Visit us
Discover what sets Sheffield apart at our undergraduate open days on the Saturday 21 October or Saturday 18 November.