Summer course online: it works!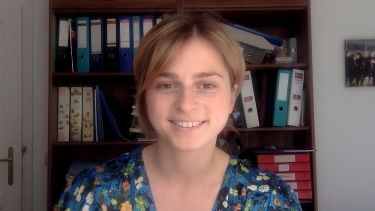 "I have learned so much during two intensive weeks!"
Georgie writes: "We were over 100 participants, plus the 8 teachers and the course's main organisers. It all kicked off with a welcome from the organisers, followed by a quiz on Belgian and Dutch culture and history. We then split off into 4 trajecten, each with their own focus ('media & politics', 'literature and culture', 'translation', 'linguistics and didactics'). The next two weeks consisted of a nearly full, 10am- 5pm timetable, divided into individual work, group work, lectures and informal social events.
Why it worked
The organisation of the Taalunie Zomercursus was impeccable! The organisers and teachers were extremely nice, caring and engaging, and the participants were likewise very enthusiastic, kind and supportive of each other. The atmosphere of the course was therefore very special, in spite of it being virtual, which goes to show what an excellent job the Taalunie and the University of Ghent did in running the course and providing an immersive and valuable experience.
"In spite of the course being online, we did not miss out on any of the usual activities, such as the meet up with Flemish students or the borrel at the host families' houses. They instead took place over Zoom and it worked remarkably well."
What stood out
Here are three things that stick out in my memory:
An insane number of dialects is spoken within the Dutch-speaking world compared to its geographical size. For instance, did you know that there are 42 different words for a 'swing' in Holland and Belgium alone?
I really enjoyed getting to know the work of the Flemish poet Maud Vanhauwaert, who is the current City Poet of Antwerp. I would highly recommend her poems, even to those who aren't huge fans of poetry (like myself). Meeting her during an online workshop was a very memorable and inspiring experience.
As part of our own research project in small groups, I conducted an interview with an expert in our research field. It was my first time ever leading an interview in general, let alone it being in Dutch! It was a lot of fun and also highly memorable.
I was sad when my Zomercursus came to an end. It has been a very special and memorable two weeks of language learning and I would really recommend this course to anyone learning Dutch. Not only is it a unique opportunity to improve your Dutch language and engage with Low Countries culture, but also to gain a sense of connection to the larger Dutch-speaking world and culture as a whole."
It has been a very special and memorable two weeks of language learning and I would really recommend this course to anyone learning Dutch.

Georgie von Schweinitz

Participant Taalunie Zomercursus 2020
Each year Sheffield students of Dutch are given the opportunity to apply for a place on the Taalunie Summer Course. We will start recruiting for the 2021 edition in January 2021.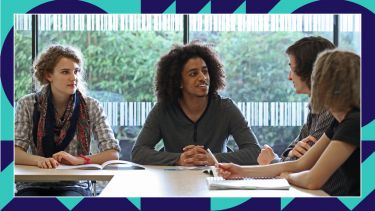 Open days
Find a home for your ambition. A Russell Group University. Discover what's possible at our next undergraduate open day.