Will I be fluent if I start a new language?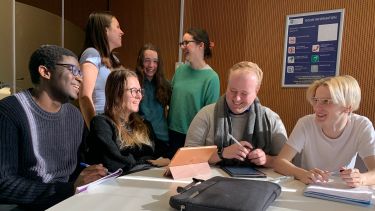 "How good will I be if I pick up a new language?"
This is probably the most common question we come across during one of our Open Days: "Will I be really fluent?" Our resounding answer is: absolutely. We offer a wide range of beginners' languages. Let's take a closer look at one of them: Dutch. 
Dutch language at Sheffield is offered from beginners to advanced levels and about 10-15 students each year go to Belgium or the Netherlands for their third year abroad. In addition to language, you can engage with Dutch Studies. We offer modules that engage with the culture, history, literature, film, politics etc. of the Low Countries. Dutch is also one of the languages we offer as part of our MA Translation Studies and students on our MA Modern Language and Cultures can focus on Dutch and Dutch Studies. Dutch is no exception: this package is also available for German, French, Spanish, Portuguese, Russian, Czech, and Catalan.
Okay, but how good will I get?
In May 2023, our sample cohort of Dutch beginners are ready for their final assessment. This takes the form of the Finalist Symposium. All students research a topic of their choice and present the results to an audience of peers and tutors. In Dutch. They are nervous – of course! – yet confident in the knowledge that they have acquired the linguistics skills to present their topic and engage with their audience in good style. In this video they present their presentations. 
How do we/you do it?
Getting good at a beginners language is like any other skill: put in time and energy and it will pay off. This sounds like hard work, and at times it is, but remember that this is also a joint effort, an exciting journey with many rewards along the way.  For example, when we translate a literary text, together with the author and a professional translator, and then this text actually gets published. 
When I started in my first year, I watched the video of the Finalist Symposium and I didn't think I could reach that level of fluency. But I have!

Catherine Newell

BA Modern Languages and Culture (French and Dutch)
Here are our hot tips:
---
1. Join a language module and attend your classes. Attendance is key: be there and you'll know what is going on, even if you haven't managed to do all the homework. Just be frank about what you have and haven't done. We are all grown-ups with the same goal. Ask for help and contribute to the group and the session. An engaged and active group makes for quick learning.
2. Pick one or more related content module such as Resist! The Art of Protest in Amsterdam and Berlin. In your content modules you will not only study the cultural context of your languages, you will also come across language material. It is an essential part of you exploring this new territory, gaining new knowledge, and skills. In Dutch our tutors work together closely so you will find that we often coordinate our themes and topics. Check our our channel with student podcasts: Reflections on Dutch and Flemish Culture.  
3. Join the student society. For Dutch we are proud of our Nederlandse Vereniging, but most languages have an active Student Society that organises a great variety of events. From bar crawls to coffee meets, walks, films and paint balling. It really helps to invest in your fellow students: you are journeying together both in your study and when you relax.
4. Engage with co-curricular projects. One of the big ones is of course the annual SLC Drama Festival. Working together to put a performance on a stage is exciting and will be a confidence boost. It is also excellent for you language as Filip De Ceuster explains here. 
5. Go on a summer course. Academic holidays are long and a great time to combine study and fun. For Dutch we offer two summer courses: the Taalunie Summer Course in Ghent, Belgium and the ALCS summer course on a location in the UK. In 2023, we're off to Edinburgh. 
6. Enjoy the ride. It is like a proper journey, there will be some moments you'll have to push on. But, we are convinced that at Sheffield we offer you a clear itinerary and plenty to stick in your suitcase along the way.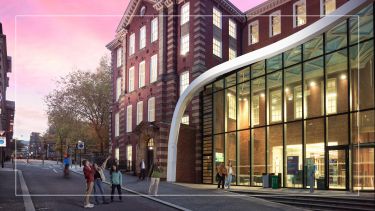 Visit us
Discover what sets Sheffield apart at our undergraduate open days on the Saturday 21 October or Saturday 18 November.