Dr Antonios Ktenidis
BA (Hons), MA, PhD
Lecturer in Education
Cluster lead for Identity and Marginalised communities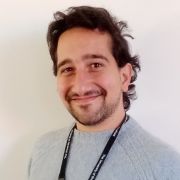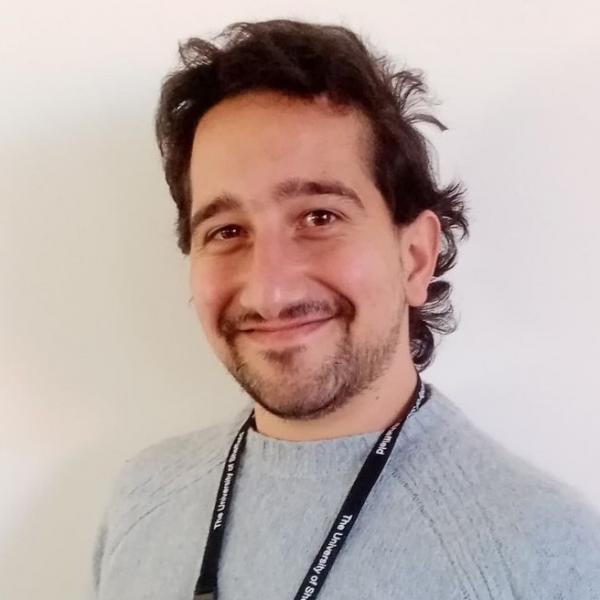 Profile

I am Dr Antonios Ktenidis and I am a Lecturer in Education. I am a Sociologist of Education and Critical Disability Studies scholar, interested in social in/equality and in/justice in education. I was trained as a primary school teacher (BA Hons in Primary Education with Qualified Teacher Status) and I worked at schools in England in different roles. I completed my MA in Sociology of Education at the Institute of Education, University College London, and my PhD, which was funded by the Economic and Social Research Council (ESRC), at the School of Education, University of Sheffield.

I have taught undergraduate and postgraduate (taught and research) courses and have supervised undergraduate and postgraduate dissertations in a number of universities.

I am passionate about both teaching and research and how they inform each other.
Research interests

I am interested in (the construction of) non-normative bodies in education, and how developmentalism as a discourse and ideology permeates and materialises in educational spaces. I have a keen interest in the role height plays in education or, put differently, how height manifests and matters in education. My PhD thesis explored the secondary schooling experiences of young people with dwarfism in the United Kingdom, drawing attention to the intersection of heightism, ableism and disablism.

 

My research is interdisciplinary and brings into dialogue a range of disciplines, such as Critical Disability Studies (phenomenological disability studies, poststructuralist disability studies, posthuman and dis/human disability studies), Disability Studies in Education, Critical Psychology, Sociology of Education, Sociology of the Body, Sociology of Stature, Sociology of Space, and Children's Geographies.

 

Methodology wise, I am interested in inclusive qualitative methodologies, such as narrative inquiry and creative and art-based methods. I am also passionate about research ethics, especially in relation to sensitive topics and discourses of vulnerability.  

 

I was also Co-Investigator in two research projects (PI was Dr Fleming), which utilised the Community of Philosophical Inquiry as a methodology: 

 

Community of Philosophical Inquiry (CoPI) into meanings of co-productive practices in parent-practitioner partnerships'.

Community of Philosophical Inquiry (CoPI) as a driver for co-creation of two modules with students on an undergraduate course in Education: a pilot study.

 

I welcome PhD students interested in any of the aforementioned research areas.

 

Publications

Ktenidis, A. & Wood, N. (2022). Teaching Critical Disability (Studies) within D.Clin.Psy. Training: An Ethico-Political Act. Clinical Psychology Forum, the British Psychological Society.

Ktenidis, A. (2020). The production of the suffering child/young person with Restricted Growth: Who's/Whose suffering? In: Interventions in Disabled Childhood Studies, ed. D. Goodley, K. Runswick-Cole & K. Liddiard. Sheffield: iHuman Press, pp. 98-103. 

 
Publications
Teaching interests

I teach a range of modules on the BA in Education, Culture and Childhood, and the MA in Education. I also supervise undergraduate and postgraduate (taught and research) dissertations. Prior to joining the School of Education in September 2022, I was a full-time lecturer in Special Educational Needs, Disability and Inclusion at the Carnegie School of Education of Leeds Beckett University, and the Course Leader for the BA in Special Educational Needs, Disability and Inclusion. 

My teaching interests span Sociology of Education (social in/equality and in/justice in education, intersectionality, Critical Pedagogy), Critical Disability Studies in Education (inclusive education, Critical Disability Studies), Embodied identities & non-normative bodies in Education (heightism in education, body pedagogies and biopedagogies), Critical Psychology and Education (developmentalism, psychopolitics),  and Ethics and Research Methods (qualitative methodologies, sensitive topics, vulnerability).    
Professional activities and memberships

Managing Editor for the Journal of Disability Studies in Education.

Reviewer for: International Journal of Inclusive Education; Review of Education; Sociological Research Online; Quest 

External Examiner for the Special Educational Needs Major Network of Hope provision, Liverpool Hope University

Cluster Lead of the Identity and Marginalised Communities research cluster.