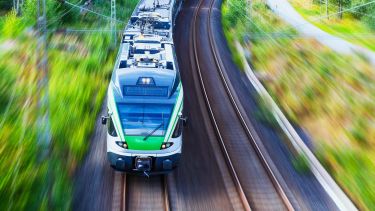 Why is transport important?
With the current global climate, conventional road transport systems powered by internal combustion engines (ICEs) suffer ever-tightening restrictions on emissions. Vehicles on UK roads produce an estimated 20% of our greenhouse gases. When you combine this with the scarcity and fluctuating price of oil and the fuel economy and engine efficiency of a vehicle becomes of paramount importance. More efficient engines will reduce these emissions, however considering the maximum theoretical Otto-cycle efficiency of between 35-37%, alternative propulsion systems must also be considered.
Bigger reductions in vehicle emissions and significant efficiency improvements can only be achieved through electric- and hydrogen-based propulsion systems, which are sometimes referred to as ultra low emission vehicles (ULEVs). Low emission vehicles are currently still more expensive than the average ICE vehicle. However, new battery and fuel-cell technology can reduce these costs.
As these electrical energy storage systems improve, the transportation sector can move to broader implementation of electrical propulsion by motors. Fault-tolerance can be included into these electrical machines for safety-critical systems such as seen in aerospace applications. Often such electrical machines can also be incorporated into safety-critical applications such as ABS, power assisted-steering, traction control and steer/fly-by-wire systems.
Our expertise and activities
We lead the only government-funded centre for training PhDs on energy storage.
We are part of the UK Transport Systems Catapult.
We have extensive lab facilities for battery cell chemistry, and battery testing at all scales.
We have a range of lab facilities for the prototyping and testing of electrical machines of all types and sizes.
We have an agreement for collaborative research with the Network Rail: Rail Innovation and Technology Centre.
We work closely with the Advanced Manufacturing Centre.
We are work with a wide range of partners including Nissan, Jaguar Land Rover and Rolls Royce.
Detailed research areas
Automotive
Carbon-fibre composites for vehicle bodies
Active vehicle suspension
Anti-lock braking/traction control
Exhaust gas energy recovery
Electrical torque boosters for down-sized ICEs
Free-piston energy converters
Mild hybrid/integrated starter-alternator systems
Integrated modular drives for parallel hybrid vehicles
Hybrid and fully electric vehicles
Embedded-systems for electric vehicles
Intelligent state-of-charge and state-of-health battery monitoring
Vehicle to grid (V2G) operation for distributed energy storage
Second life operation of EV batteries
PM traction machines for low-speed passenger vehicles
Rail
Intelligent systems engineering involving detection, sensing, communication, materials, structures and software technologies that can be applied to rail infrastructure, operations and traffic.
Aerospace and aviation
Electrohydrostatic flight control surface actuation
Electromechanical flight control surface actuation
'More-electric' aircraft engines
Fault tolerant drives
Aviation turbines, and use of alternative fuels
Marine
Sensorless control of matrix converters for thrusters on deep-sea 'remotely operated underwater vehicles' (ROVs)
High speed permanent magnet generators for marine applications
Integrated starter-alternator systems
Key people (A-Z)
Dr Simon Blakey
Senior Lecturer, Department of Mechanical Engineering
Professor Peter Fleming
Professor of Industrial Systems and Control, Department of Automatic Control and Systems Engineering
Professor Dan Gladwin
Lecturer, Electronic and Electrical Engineering
Dr Bhupendra Khandelwal
Lecturer, Department of Mechanical Engineering
Professor Dave Stone
Professor, Electronic and Electrical Engineering
Professor Jiabin Wang
Professor, Electronic and Electrical Engineering
Professor Zi-Qiang Zhu
Head of Electrical Machines and Drives Group
Electronic and Electrical Engineering
Find a PhD
Search for PhD opportunities at Sheffield and be part of our world-leading research.