Celebrating staff: Dr Ruth Little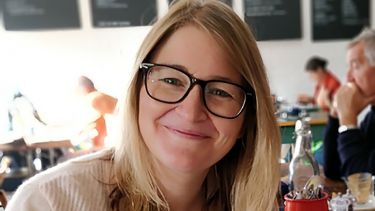 What do you do?
I am a lecturer in human geography, specialising in agriculture, food and the environment. For the past 7 years I have worked between the University of Sheffield and the Department for Environment, Food and Rural Affairs (Defra) to inform evidence-based policy around my key areas of interest – animal health and welfare (particularly the tricky and complex problem of bovine tuberculosis) and how payments to UK farmers will change after we exit from the EU. I am a social scientist, so my role in Defra has been to assist policymakers to use relevant social scientific research to inform their decision-making and to find ways to enhance the role of the wider public in creating policies that are both effective and workable in the real world.
What have you done recently in your job that you found rewarding?
I was recently awarded a grant to look at how Brexit will affect agriculture in the UK. This 3-year project will enable me - alongside colleagues at York University and University of East Anglia – to track and understand the implications of leaving the EU for our UK farmers. Under the EU, farmers are given payments under the Common Agricultural Policy (CAP) based upon the amount of land that they farm – this is the EU's largest single item of expenditure, accounting for nearly 40 per cent of the total EU budget. Under the new post-Brexit system, the UK government proposes to continue to provide these payments based upon the 'public goods' that can be generated on farms (mainly environmental benefits that may include enhanced biodiversity, improved air and water quality etc). Agriculture is a big part of our landscape and so this could involve a potentially radical change in the management of 72% of the UK's land. We will be working with Defra and other key organisations to understand what these changes might be and how the people who will be most affected by these changes can help to design these new policies.
What motivates you to get out of bed in the morning?
I work on an incredibly interesting and fast-moving area of research. Whilst Brexit may not be everyone's cup of tea, the transformations that will result for our EU exit will be wide-ranging, particularly for agriculture. As well as being a research interest, I also grew up on a farm so the changes for farming communities and agricultural landscapes will be fascinating to track from a professional as well as a personal perspective.
What are you looking forward to in your job?
We are a department that prides itself on delivering research-led teaching. I am really looking forward to incorporating key findings from our Brexit project into teaching at all levels, ranging from first-year courses on environmental geography through to third year and Masters level courses that encourage students to critically engage with current debates on the geopolitics of environmental change, food and sustainability.
See more about Ruth's Grant here and follow the Brexit and Environment Twitter feed for updates on the project.
Study with us
Join an international community of geographers and help tackle the biggest issues in our changing world.