Dr Pamela Richardson
Marie Sklodowska-Curie Fellow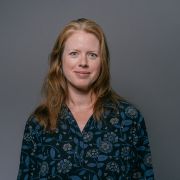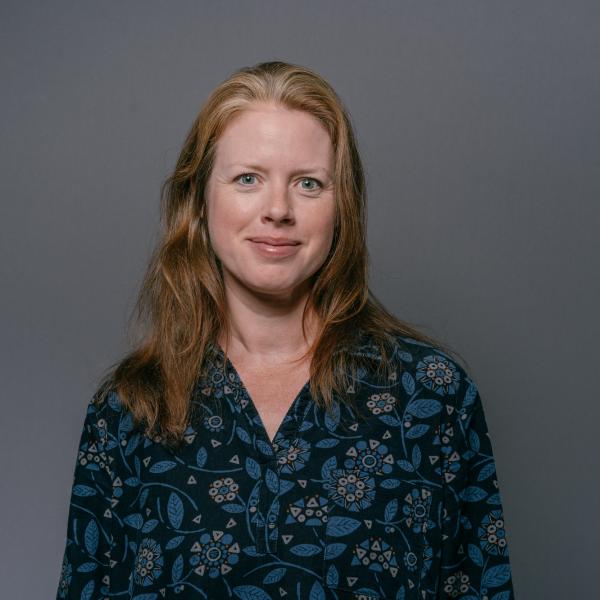 p.ngwenya@sheffield.ac.uk
Geography and Planning Building
Full contact details
Dr Pamela Richardson
Department of Geography
Geography and Planning Building
Winter Street
Sheffield
S3 7ND

Profile

Pamela Richardson joined the University of Sheffield in 2020 after winning ESRC IAA funds to implement a 12-month innovative Knowledge Exchange Project. She follows on this with a Marie Sklodowska-Curie Individual Fellowship, which will run until 2026.

Pamela studied Geography at the Universities of Edinburgh and Oxford. She completed her Doctorate at the University of Oxford (Centre for the Environment) in 2009 under the supervision of Sarah Whatmore and Colin Clarke. Her DPhil research explored the more-than-human and postcolonial ethics and politics of Caribbean sugar during the demise of the EU Sugar Regime and drew upon a diverse set of ethical philosophies, qualitative research methods and empirical data.

Pamela was awarded an Andrew Mellon Fellowship at the University of KwaZulu-Natal (South Africa) (2010-11) and a Postdoctoral Research Fellowship at the same institution (co-hosted by the School of Development Studies and the Centre for Civil Society) (2011-14), where she was involved with a wide range of community engagement activities. During this time, she undertook action research in Zimbabwe and also won an Antipode Scholar-Activist award for her work with participatory video, sustainability studies and youth. In 2014, she joined the German Institute for Tropical and Subtropical Agriculture (DITSL) as a Research Fellow and task leader. There, she co-designed participatory methodologies to support innovation processes within the frame of an international Agricultural Research for Development project in Tanzania, whilst analysing socio-cultural issues and inclusion/exclusion factors.

Pamela is also an experienced Participatory and Community Video Facilitator, group process facilitator, videographer and online learning coach. She has worked as a consultant in these various capacities with the UNDP, the Institute for Development Studies, the Centre for Poverty, Land and Agrarian Studies, the Tudor Trust, Danish Church Aid, and the Seed and Knowledge Initiative. With a commitment to deepening cross-sector skills and collaborations, she spent 2019-20 training to become a Certified Generative Facilitator; she also has experience in the arts, educational work, and community activism. She is passionate about applying knowledge to support transformations towards a fairer, healthier, and more sustainable world.
Research interests

Identifying as a transdisciplinary scholar, a critical geographer and a feminist political ecologist, Pamela is interested in the co-emergence of new social and material worlds, particularly in contexts where justice and sustainability issues are at stake and where communities are intentionally co-creating change. Her work engages with food geographies, political ecology, feminist theory, diverse economies, and critical development studies.

Pamela is currently leading an ESRC IAA-funded action research and innovation project hosted by the Institute for Sustainable Food called "Make it grow: supporting community-based food initiatives to access grants through participatory video proposals". This one-year Knowledge Exchange project will work to create learning opportunities and tools for food-focused, community-based organisations to build their video-making capacities, particularly for the purpose of creating participatory video proposals. At the same time, she is working with donor institutions to support and pilot the integration of video proposals into their application processes.

Pamela has been awarded a Marie Sklodowska-Curie Individual Fellowship (2021-26) to undertake research for her project, "Co-creating multi-scalar generative change towards sustainable food systems: learning with communities of practice in Zimbabwe and the UK". Key questions driving this research are (1) "How does transformation towards more sustainable food systems take place, across different scales from the individual, to the community, to the regional, to the international?" (2) "What are the socio-ecological, economic, political and institutional factors that enable the co-creation of change towards more sustainable food systems?" (3) "How can facilitators, researchers and policy-makers support the co-creation of change processes, across different scales, to allow more sustainable food systems to emerge?"

Following doctoral training in Geography at Oxford focusing on hybrid geographies and the Caribbean sugar economy, Pamela undertook postdoctoral research in Zimbabwe, South Africa and Tanzania, exploring community-based resilience, innovation and sustainable food strategies with critical analysis of socio-cultural, political and socio-environmental relations. Her work has consistently engaged with ethical issues and the politics of knowledge production; she has developed highly innovative modes of enquiry, including video methods, which have sought to deepen attention to situated knowledges, embodied practices and more-than-human, ecological agencies. Her methodological expertise include: qualitative research design; participatory video facilitation; multimedia skills (with several public-oriented online resources produced); ICT4D; and participatory action research methods.
Publications

Journal articles

Chapters
Teaching interests

Pamela has convened and taught Masters program modules on Feminist Political Ecology and Participatory Video as a tool for Action Research at the University of Kassel (Germany). She has led several professional training courses in participatory video facilitation and video-making to support agro-ecological learning. At DITSL (Germany), she was involved in co-supervision of MSc and PhD students as well as giving supporting lectures for taught courses, with a focus on supporting teaching on participatory methods, visual methods, and social difference. At the University of KwaZulu-Natal (South Africa), she taught a BSc module on 'Sustainable Cities and Development' and as a doctoral student at the University of Oxford (UK), she tutored social geography and ran a Masters level "new materialist" reading group on embodied geographies. She has considerable experience with facilitating the practical learning of video production skills in various community contexts.