Foundation year courses are designed to give people without standard university entry qualifications the best possible preparation for success on the degree of their choice.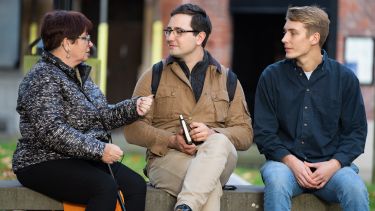 The foundation year to this degree is carefully designed to build your confidence in your abilities, develop essential academic and study skills, and provide the subject specific knowledge essential for success. You will study within the Department for Lifelong Learning, where we have nearly forty years' experience working with adult learners, helping them to unlock their potential to succeed at degree-level study. On successful completion of your foundation year, students will progress to their chosen degree course.
Foundation year courses
---
BA Geography with a Foundation Year
The Geography BA course focuses on the many ways to explore our relationships to space, society, politics and culture. It provides the critical skills with which to appreciate, analyse and respond to the key issues and challenges of our contemporary lives.
---
BSc Geography with Foundation Year
The Geography with Foundation Year BSc focuses on the processes that underlie past and present changes in our environment and the technologies we use to observe and understand them. You will study the prediction of future changes and how societies must respond and manage them is also a fundamental concern.
---
BSc Environmental Science with Foundation Year
Environmental Science with Foundation Year BSc gives you a broad introduction to the key themes of environmental science. It allows you to develop the base of knowledge and skills before you take a generalised approach, blending different areas of environmental science, or you can choose to specialise down one of three branches; Global Environmental Change, Environmental Biosciences or Environmental Geosciences.
---
BA Geography and Planning with Foundation Year
The Geography and Planning BA with Foundation Year has a flexible structure and the modules offered are a carefully selected combination of geographic and town planning topics, which offer complementary insights into the processes, policies and practices operating within urban and rural areas.
Study with us
Join an international community of geographers and help tackle the biggest issues in our changing world.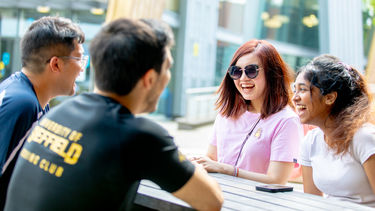 International Merit Scholarships
We offer a generous package of financial support for international students including 75 undergraduate scholarships worth £10,000 towards the annual tuition fee and 125 postgraduate taught scholarships worth £5,000 towards the tuition fee. Applications are now open for existing offer holders.