Studying Geography gave me excellent research skills

Olivia Edwards
Policy Adviser, Ministry of Housing, Communities and Local Government
Geography BA
2016
Olivia's interest in how poverty and inequality manifests spatially has led her to advise on homelessness and rough sleeping policy.
Why did you decide to study geography, and why did you choose Sheffield?
I decided to study Geography because I was incredibly interested in poverty and inequality and how this can manifest spatially. I chose Sheffield because I really liked the breadth of social/human geography modules and how passionate the lecturers were on open days.
What has your career path been since graduation?
I went on to postgraduate study at the University of Bristol where I undertook an MSc in Public Policy. Following this, I led research at a food bank to better understand the food needs of older people in the community. I then moved to London and worked as a policy and campaigns intern at a charity for 4 months before moving onto my current role in MHCLG as a policy adviser.
How did studying geography help you get to where you are now?
Studying Geography gave me excellent research skills which I use in my work now. It has also taught me to think critically and consider a range of evidence when making decisions. In particular it taught me about the multiple forces which interact to reinforce disadvantage and social inequalities which has given me important background knowledge for supporting Government to tackle homelessness and rough sleeping. Political Geographies gave me an understanding of political processes and how Government policies can have unforeseen impacts on the public.
What made your time in Sheffield special?
The supportive and passionate nature of lecturers in the Department and all the great friends I made.
What advice would you give to new students in the department?
Utilise the knowledge and support offered by lecturers in the Department, they all have walk in sessions to discuss their courses and essays and this was always incredibly helpful for demystifying!
Study with us
Join an international community of geographers and help tackle the biggest issues in our changing world.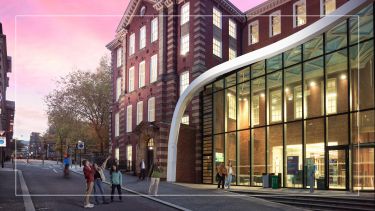 Visit us
Discover what sets Sheffield apart at our undergraduate open days on the Saturday 21 October or Saturday 18 November.