Life-long learning opportunities a missed chance for young women in India: A gendered perspective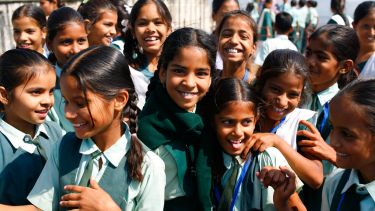 ---
Description
We were delighted to welcome Radhika Iyengar (Centre for Sustainable Development, Earth Institute, Columbia University) to deliver a talk on Life-long learning opportunities a missed chance for young women in India: A gendered perspective.
India is moving towards a "knowledge economy" and therefore it is very important to skill its workforce with 21st century skills. However the reality is that about 130 million young people in developing countries (15-24 years) are classified as 'illiterate' with women representing 59 per cent (UNESCO 2008). To ensure that the youth become literate and gain employable skills, India has instituted policies on Technical Vocational Education and Training (TVET).  However, there is a mis-match of the skills required by the labor market, there is also a neglect in the policies to make the environment conducive for women to access the TVETs. This paper argues that to provide "life long learning opportunities" and to meet Sustainable Development Goals (SDG)-4, women need much more than labor market skills. They need opportunities to reflect and be critical about gender stereotypes. They need to question patriarchal practices and become an active participating citizen of India. On the supply side this study explores the options women have outside of school education and on the demand side, it looks at factors stated through the voices of South Asian women why they are unable to take advantage of the educational opportunities provided to them. The study aims to investigate gender stereotypes that are in play to meet the SDG for education. The study willprovide a "brave space" (Araro & Clemens (2013)  where women learn to challenge their engrained biases and assumptions, particularly those that serve to repress themselves. The discussion also includes biases in jobs, daily responsibilities, household decision making and other dimensions. More specifically, the study has the following objective: – to understand perspectives of women on skills and employment. – to understand the values system as expressed by the voices in India.
For further details, please contact Siobhan Lambert-Hurley (Department of History), s.t.lambert-hurley@sheffield.ac.uk.