Our research ranges from constructive critique to collaborative engagement and action research with partners to transform our world. IGSD is a space where we debate and learn from a diversity of perspectives, in an atmosphere of mutual respect and openness.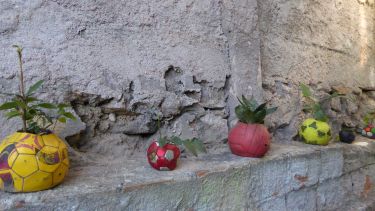 Off
Our researchers offer key theoretical insights, policy recommendations and applied research with partners, shared through publications, events, and debates. Tackling global challenges frequently requires interdisciplinary thinking and multi-stakeholder collaboration. Our large fellowship of researchers reaches across disciplines which means we can assemble multi-disciplinary teams to focus on key issues such as inequality, disease prevention, socially-just conservation and digital innovation.  
Our work is funded by prestigious research funders, development agencies and philanthropy. Funders include all UKRI research councils, The British Academy and Royal Society, the EU, Canadian IDRC, German GIZ, Grantham Centre and Robert-Bosch Stiftung.
At the IGSD we are committed to equitable partnerships, support for diversity, gender, racial and intersectional justice, and a process of decolonising our research practices.