ESRC Impact Prize awarded to SIID fellows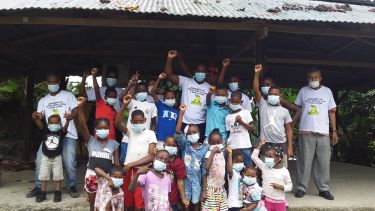 Simon Rushton, Juan Mario Diaz, Miguel Kanai and Melanie Lombard's 'Improbable Dialogues' project has been awarded the ESRC's Outstanding Societal Impact prize.
They were working with partners in Javeriana University and the human rights organisation, CORMEPAZ in Colombia and the project has led to a new peace strategy in the violence-affected Colombian port of Buenaventura, Colombia affecting the lives of thousands dealing with endemic violence.
The awards ceremony (at the Royal Society) commended them for the participatory nature of the work. More details are available in this short video.