PPE & Refugees: dealing with a crisis by building livelihoods
A project by Steve Connelly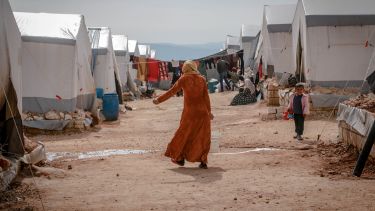 Off
This project addresses how refugees can become more self-reliant and contribute to 'host' country economies and development; reduce dependencies on aid and facilitate integration, inclusion and wellbeing; link livelihood activities and socio-economic pathways to Jordanian development and health priorities; and how gender influences the experiences, opportunities and limitations of men and women's involvement.
It is methodologically innovative - at its core are refugee and host community participatory action researchers, working with academics, UN officials and NGO workers.  The principal activities revolve around the production of PPE and other necessities (sanitiser etc.) to meet the pressing need for supplies which are compliant with Jordanian (and other country) standards, appropriate to the needs of the refugee and host communities, and can generate livelihood opportunities. My role is focused on supporting the participatory action research and the exploration of the social and governance aspects of designing, producing and disseminating new products in Zaatari refugee camp and the neighbouring communities.
This project is funded through the GCRF / Newton Fund Agile COVID 19 Rapid Response, and is running from August 2020 to February 2022. The PI is Tony Ryan (Chemistry) with 12 Co-Is from Sheffield, Al al-Bayt University (Jordan), Petra University (Jordan) and the University of the Arts, London (UK).