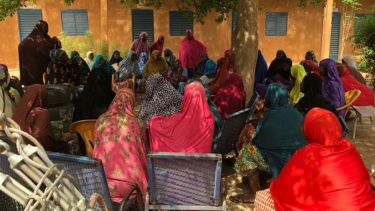 Off
FemmepowermentAfrique is a research project which analyses the impact of radio in Burkina Faso, Mali, Niger and the DRC and covers a range of themes particularly women's empowerment and more recently Covid-19. We work with Studio Yafa in Burkina Faso, Studio Kalangou in Niger, Studio Tamani in Mali, and Studio Hirondelle RDC in the Democratic Republic of Congo, who are run by Fondation Hirondelle.
Radio is the main source of information in many countries in Africa and it is essential that this information is accurate, timely and independent. It must also be accessible to all populations including marginalised and isolated communities. This means that content must not only be broadcast in national languages but that the radio programming must reflect these populations both in terms of content (terms used, stereotypes, gender representations, geographical biases, gender balance of voices on air) and structurally within radio stations. Giving information to populations, be it news, debates, sketches, or awareness-raising programmes, and also ensuring feedback from listeners in participatory processes gives populations a voice and importantly allows them to make informed decisions about their lives, communities and countries.
We use a mixed method approach to assess the impact of radio (focus groups, interviews, knowledge exchange workshops and more recently WhatsApp surveys to reach conflict-affected and pandemic-affected communities) involving local communities in project design. We provide recommendations to radio stations, media organisations, NGOs and humanitarian organisations for implementation in their information and awareness-raising campaigns.
Details of the project can be found at www.femmepowermentAfrique.com.
Flagship institutes
The University's four flagship institutes bring together our key strengths to tackle global issues, turning interdisciplinary and translational research into real-world solutions.