Gender-just Digital Innovation in Africa (GeDIA)
Dorothea Kleine, Chisenga Muyoya, Andrea Jimenez, Suvodeep Mazumdar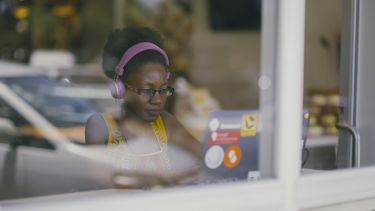 GeDIA unites women change-makers and their male allies to ensure women can fully participate in the shaping of Africa's digital futures. Our network members come from universities, NGOs (including Malala Fund, Asikana Network for women in IT, and Oxfam), social enterprises (CodeSpace) and business, and are based in Uganda, Zambia, South Africa, Kenya, Tanzania, Sweden, and the UK. It is led by five female co-directors, including Dorothea Kleine (PI, TUoS) and Chisenga Muyoya (Co-I, Asikana and TUoS). 
Our common aim is a gender-equal digital future in Africa.
Gender Equality is a Sustainable Development Goal in itself (SDG 5) and also has been shown to have significant secondary effects on the achievement of other development goals. Thus, women and men stand to gain from more gender-equal societies, yet in the areas of digital innovation, digital literacy and information and communication technologies for development (ICT4D) gender equality is often an afterthought. Women are frequently framed as "hard-to-reach", relatively passive participants who need special encouragement to be included.
GeDIA is different: We seek to shift this framing to see women as change-makers actively shaping digital futures in Africa. 
Funded by the Global Challenges Research Fund (GCRF), GeDIA is developing a co-produced research agenda in this area. We have identified three lines of work: 1) Amplifying advocacy for gender equality and equal participation in public life by leveraging Data Science, Data Visualisation and Social Media Campaigning, 2) Ensuring fair access to IT and Data Science training and jobs, 3) Develop more gender-aware and gender-just co-design processes for digital innovation.   
More information is here.