MIHG - University History Panel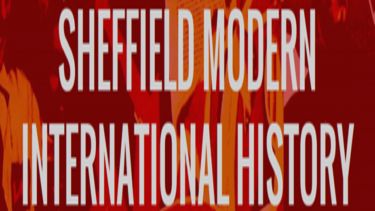 ---
Description
This virtual research seminar will take place on Wednesday 10th March at 16.15. The paper will be followed by a Q+A session. You can find the link to the seminar here. 
'"How in hell can we cool them down?": Staff/student relations during the "long '68" at Swansea University', Dr Sam Blaxland (Swansea University)
Abstract:
Swansea University belongs to the British universities that witnessed student protests and disruptions at the end of the 1960s. A series of sit-ins, strikes and stunts like the blockading of one of the city's main roads, made Swansea the liveliest of all the universities – in terms of student protest – in Wales. However, this disruption would have been even more widespread had it not been for the swift and effective action by a number of staff members, who agreed to consult students, listen to their demands, and take actions to alleviate their concerns. This paper will explore the dynamics that existed between staff and students at one of the key pivot moments in twentieth century British history. Despite staff still acting in loco parentis, they offered students a greater degree of autonomy than had ever been given before. The discussions that resulted from this, which were diligently archived, reveal a great deal about the changing nature of youth culture by the late 1960s, as well as the way academic thought was rapidly evolving in civic universities like Swansea. Whilst some lecturers expressed exasperation at student frivolity (with one asking 'how in hell can we cool them down?'), a majority articulated more liberal ideas about deconstructing hierarchies and liberalising teaching methods. The paper will also explore some other perspectives. For example, key to student disruption in the first place was a small band of radical lecturers, who co-ordinated – and then spurred on – student action. Despite this, an alternative viewpoint will be presented, one that formed a core thesis of my book, Campus and Community in a Post-war World. When taken as a whole, the student body at Swansea (probably reflecting the wider student population in Britain) was actually a cautious and even a conservative one. I believe that this should be reflected more strongly in our understanding of the period known as the 'long '68'. As a way of demonstrating these conclusions, I will play some extracts from a very extensive oral history collection that I built up during my research.
and:
'"Morally in the right": West German professors' responses to the 1952 student protests against Nazi filmmaker Veit Harlan', Rory Hanna (University of Sheffield)
Abstract:
In 1952, groups of students across West Germany came out in protest against the screening of a new movie by Veit Harlan, who had directed the notorious antisemitic propaganda film Jud Süβ during the Third Reich. The demonstrations which received the most media attention were in Freiburg, where a brutal police intervention left several students injured, and in Göttingen, where demonstrators were violently attacked by counter-protesters and members of the public.
Events at the University
Browse upcoming public lectures, exhibitions, family events, concerts, shows and festivals across the University.