MIHG - Wonderlands Past and Present: A Cultural History of the Theme Park in Argentina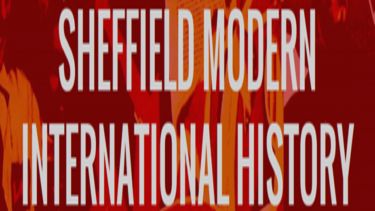 ---
Description
The presentation will be followed by a Q+A session, you can find the link to the seminar here
Abstract:
Characterised by the cultural aesthetics of kitsch, fantasy and hyperreality, the theme park offers visitors the opportunity to experience discrete individual worlds in an enclosed and secure environment. This paper will consider the history of the theme park in Argentina and its origins during the first Peronist administration (1946-1955), alongside a comparative analysis of how throughout the Kirchner era of government (2003 to 2015), themed and immersive leisure spaces were central to the renovation of popular conceptions of citizenship and national identity. In contrast to paradigmatic North American theme parks such as Disneyland, in Argentina these leisure sites have historically been conceived and constructed under the auspices of the state: either as part of broader civic initiatives of celebration and commemoration, as in the case of anniversaries of national independence, or as spatial articulations of the focus and achievements of specific political administrations. Moreover, the earliest theme parks constructed in Argentina, in 1948 and 1951, predate the opening of Disney's original park in Anaheim, California in 1955 by several years. It is this fact which has given risen to the popular, if as yet unsubstantiated theory, that Walt Disney visited these attractions during his various trips to South America and subsequently incorporated their aesthetic and thematic features into his vision for Disneyland Park.
This paper will explore the history of the largest state-funded theme park of the first Peronist era, the Children's Republic in La Plata, alongside depictions of national belonging featured in an immersive space from the 2010 Bicentennial celebrations in Buenos Aires; namely the exhibition stand of the Mothers of the Plaza de Mayo in the Bicentennial Walkway, a large open air celebration held in the Argentine capital in May 2010. In doing so, it seeks to uncover the popular narratives of citizenship and belonging which have historically underpinned such themed leisure spaces in the Argentine context.
Brigid Lynch completed her PhD at the University of St Andrews in August 2018, where her doctoral research focused on cultural articulations of historicity and non-verticalist social activism in the decade following the 2001 economic crisis in Argentina. In 2019, her thesis was awarded the Annual Publication Prize of the Association of Hispanists of Great Britain and Ireland and will be published as a monograph by Legenda in 2021, entitled Horizontalism and Historicity: Cultural Dialogues of the Post-Crisis Era. Her current research focuses upon the cultural history of themed and immersive spaces in Argentina, and the public praxis of leisure during the Kirchner era of government, from 2003 to 2015.
Events at the University
Browse upcoming public lectures, exhibitions, family events, concerts, shows and festivals across the University.