Anthony Milton elected Fellow of the British Academy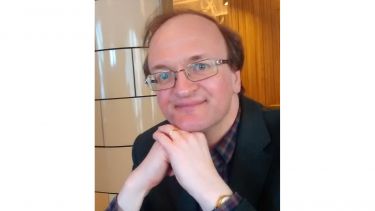 We are pleased to announce that Anthony Milton has been elected as a Fellow of the British Academy. 
Founded in 1902, the British Academy is the UK's national academy for the humanities and social sciences. It is a Fellowship of over 1600 of the leading minds in these subjects from the UK and overseas. The Academy is also a funding body for research, nationally and internationally, and a forum for debate and engagement.
Anthony Milton grew up in Sheffield but took both his BA and PhD degrees at the University of Cambridge, where he was subsequently Stipendiary Research Fellow at Clare Hall for three years before returning to his roots and joining the Sheffield department in 1992. Among his ongoing projects is a book on British Protestantism and Europe 1560-1660, and a biography of Sir Thomas Wentworth, first earl of Strafford (1593-1641) provisionally entitled Image, Language and Power. He is also returning to his post-doctoral research on politics and national identity in modern Indonesia via a project on perceptions (and self-representations) of Asia in the nineteenth and twentieth centuries.
Professor Adrian Bingham, Head of the Department of History, said:
"We are delighted that Professor Anthony Milton has been elected as Fellow of the British Academy. This is a real honour and recognition of the fantastic contribution that he has made to the religious, political and intellectual history of early modern England.
Anthony has been a member of the Department of History at Sheffield for thirty years and has played a key role in our teaching and research over that period. Congratulations, Anthony!"
Anthony Milton added:
"I feel very honoured to be elected to the Academy. But I also feel honoured and proud to have been for thirty years a member of one of the best History departments in the country, and one which I am sure will continue to supply future FBAs.
I feel that, as human beings, our fundamental task is to develop a compassionate understanding of all those around us, regardless of whether we agree with them or not. As historians, our challenge (and it can be a daunting one) is to understand those who lived in the past in the same way – critically, but in the round, and above all with empathy. That is what I have tried to do (and will keep trying to do) in my own research and teaching."
---
Anthony joins current Fellows such as history Professor Sir Simon Schama, classicist Professor Dame Mary Beard, and philosopher Professor Baroness Onora O'Neill, while previous Fellows include Dame Frances Yates, Sir Winston Churchill, Seamus Heaney and Beatrice Webb. 
Welcoming the Fellows, the new President of the British Academy, Professor Julia Black, said:  
"I am delighted to welcome these distinguished and pioneering scholars to our Fellowship... With our new Fellows' expertise and insights, the Academy is better placed than ever to open new seams of knowledge and understanding and to enhance the wellbeing and prosperity of societies around the world. I congratulate each of our new Fellows on their achievement and look forward to working with them."