Department of History Alumni Newsletter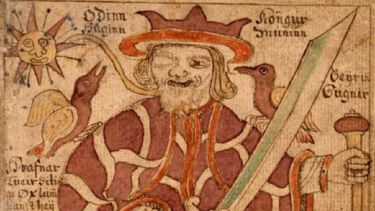 The alumni newsletter can be read below:
Welcome to the second departmental alumni newsletter. It's been another difficult year for us, as for everyone, and we have had to adapt our teaching, research and knowledge exchange activities to the ongoing realities of the pandemic. We have, though, made good progress in getting back to where we want to be. It was great to welcome students back to campus in September, and we have, thankfully, managed to sustain in-person teaching throughout the first semester. The energy and enthusiasm that we have seen in the seminar rooms after so long away has been fantastic, and has reminded us all of the value of what we do. As you will see from this newsletter, there has been plenty going on in the department despite the restrictions, and we have lots of exciting plans for the future.
If you have any feedback please email our Widening Participation and Alumni Officer, Tomas Jones at t.g.jones@sheffield.ac.uk. Plus to ensure you stay in touch with all that is going on at your University, remember to update your details here!
With all best wishes for the year ahead,
Professor Adrian Bingham
Head of History
History Matters Blog
History Matters is a shared blog from the Department of History. Written by Sheffield historians (staff, students, alumni, and friends), here you'll find cutting-edge research, the history behind the headlines, and why we think history really matters. History Matters is one of the first university-based history blogs in the UK and has consistently endeavoured to translate academic research for a wider interested audience.
Themes covered range from disability in Early Modern Europe, via the historical connection between Sheffield and slavery, to the Covid-19 pandemic in India, French-Jewish archival politics, and the history of the University of Sheffield's History Department itself, to name just a few of the recent highlights. University of Sheffield History Alumni have been intimately involved with History Matters, both as readers and as contributors. To receive notifications of new blog posts, please subscribe via the blog's website. Any questions can be directed to the editor, Dr Laura Almagor: l.almagor@sheffield.ac.uk.
Visit to Dronfield Juniors School
In early December, Dr Miram Dobson and 12 undergraduate History students spent the afternoon volunteering at Dronfield Junior school. They helped the school's pupils plan History posters on a specific historical topic they had been learning about that term. These ranged from ancient Greece and Rome, The Victorians and World War Two. Our student volunteers discussed their own passion for History, and why they enjoy studying it, before assisting the pupils think about their posters.
Dr Dobson also gave a talk to Year 5 & 6 pupils about Soviet childhood, introducing a whole new era and topic of History to the school's pupils. The event was a great success, and we hope it has inspired potential historians of the future at Dronfield! We look forward to displaying some of the posters in Jessop West soon. You can see a selection of the posters created by the pupils via Dronfield Juniors' tweet about the event here.
The Aztecs: Human Sacrifice, Birth and Sex
In May, Dr Caroline Dodds Pennock spoke with Professor Suzannah Lipscomb on her podcast series 'Not Just the Tudors', discussing Aztec culture and her book, Bonds of Blood: Gender, Lifecycle, and Sacrifice in Aztec Culture.
What we know about the Aztecs of Mexico often comes from the accounts of their Spanish conquerors. But the Aztec culture was far more sophisticated than the European invaders chose to portray. This podcast episode explores the real reasons behind Aztec ritual sacrifice and cannibalism, and their beliefs about the afterlife, childbirth, gender roles and sexual norms.

You can listen to the podcast here.
Inaugural Lecture - Professor Julie Gottlieb
Professor Julie Gottlieb delivered her inaugural lecture on 4th November. You can view a recording of the lecture here.
Title:  The Personal in Political Crisis: Journeys through political extremism, feminism, and the war of nerves in 1930s Britain
Abstract: We are accustomed to describing the Second World War as the 'People's War', with due regard having been paid to the social, the personal, and the collective psychological impact of war on the home front. This lecture will detail my own intellectual journey through Britain in the 1930s, from the study of British fascism, to inter-war feminism, to gender and international politics, and to the emotional history of the Munich Crisis. Most recently I have been interested in the eve of the Second World War and exploring the internalisation of the political crisis, both how this was imagined by psychiatrists, politicians, and artists, and how it was experienced by individuals. One of the ways this can be explored is by considering a group of war-fear-triggered suicides, tragic casualties of the 'war of nerves'. We speak about the People's War, and I will argue that we need to modify this periodization, and consider the 'People's Crisis' during, what one newspaper described as, that "fear haunted twilight zone between war and peace".
Additionally, Julie has recently released a video relating to the new Netflix film, Munich: The Edge of War, in which she explores a variety of different aspects of the crisis and its effect on ordinary people. You can watch this video on the following platforms: Twitter, Facebook, LinkedIn.
Project launches children's books in Pakistan
A set of children's books on six inspirational women from South Asian Muslim history produced with student teams at FC College, Lahore, were launched in September. These books are a main output of Siobhan Lambert-Hurley's QR GCRF project on 'Female Literacy and Empowerment in Pakistan and India through Life Writing'. The books have been published in English and Urdu for use in girls' literacy projects administered by NGO partners in Pakistan, including Bunyad, Abdul Aleem Khan Foundation, the Hope School on FC College campus and the Alif Laila Book Bus.
Alumni Careers Evening 
The Department's Alumni Careers evening took place in early November. The event was held remotely for the second year in a row, allowing alumni to join from across the UK, and even as far away as South Africa. Our students had the opportunity to hear first-hand from alumni about the wide range of careers that graduates from our department go on to pursue. Dr Laura Almagor hosted the evening, and we welcomed alumni from a variety of backgrounds including Higher Education, Charity, PR, Finance, Specialist Education and the UKFCD office.