Dr Alex Ferguson
BA (Southampton), MA (Southampton), PhD (Southampton)
Department of History
Teaching Associate in 20th Century US History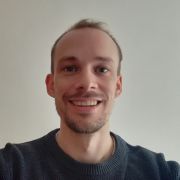 alex.ferguson@sheffield.ac.uk
Jessop West
Full contact details
Dr Alex Ferguson
Department of History
Jessop West
1 Upper Hanover Street
Sheffield
S3 7RA

Profile

I joined the Department of History in 2020. 

I completed my BA, MA and PhD degrees at the University of Southampton, staying on at that institution to work as a Teaching Fellow in Modern American History for three years. 

I research and teach the history of the United States, focusing on U.S. foreign policy in the post-war era. I hold a particular interest in the Vietnam War, Cold War alliances, public diplomacy, and the U.S. search for Cold War collaborators in the Global South. 

My research has been supported by grants from Historians of the Twentieth Century United States, the Institute of Historical Research, the Harry S. Truman Presidential Library, the British Association of American Studies, and the Royal Historical Society.
Research interests

My current book project builds on the PhD dissertation that I completed at the University of Southampton in 2018. Employing a host of newly available, declassified and underused archival sources, the monograph provides the first historical study of the U.S. Embassy in Saigon during the opening phase of major American involvement in Vietnam in the 1950s. This project reveals the important contribution made by Americans 'on the spot' in this period, shedding new light on the origins of the Vietnam War and intra-Cold War alliances, and documenting the continued relevance of ambassadorial diplomacy during an era in which developments in communication and transport technology threatened many of the traditional functions of the resident diplomatic post. 

I am also at work on a second project, which investigates the U.S. search for Cold War collaborators in Southeast Asia between 1945 and 1965. This study explores the attributes that the U.S. government sought in allies in the region and the complex interactions between U.S. policymakers in Washington, official and unofficial Americans 'on the spot', Southeast Asian nationalists and representatives of the former imperial powers that saw certain Southeast Asian elites emerge as candidates for U.S. sponsorship.
Publications

Journal articles

Chapters

Book reviews
Teaching activities

HST120 – History Workshop

HST11022 – Land of Liberty? Rights in the USA, 1776-2016

HST297 – The History of American Foreign Relations

HST31018 – The United States and the Cold War, 1945-75

HST61009/10 – The United States and the Global Cold War
Professional activities

Historians of the Twentieth Century United States – Member

British Association of American Studies – Member

British International History Group - Member