Dr Andrew Heath
BA (London), Ph.D. (Pennsylvania)
Lecturer in American History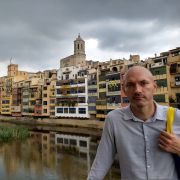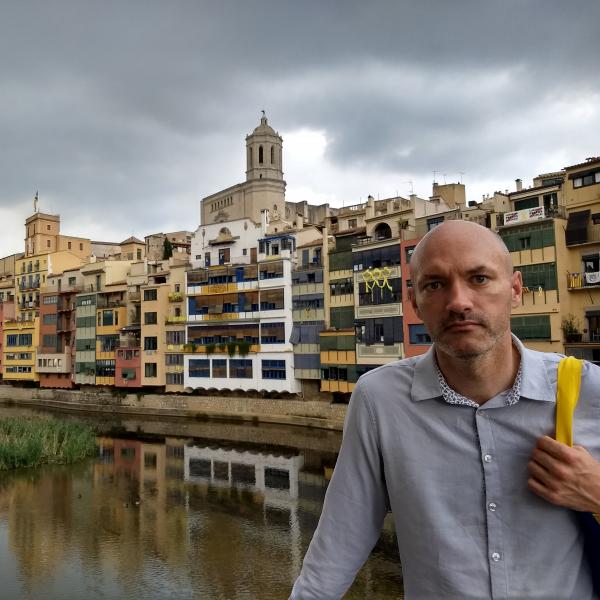 a.d.heath@sheffield.ac.uk
+44 114 222 2575
Jessop West
Please email me to arrange a time to talk.
Full contact details
Dr Andrew Heath
Department of History
Jessop West
1 Upper Hanover Street
Sheffield
S3 7RA

Profile

I joined the History Department in 2008.

After growing up on the outskirts of Bristol, I read History from 1997 to 2001 at University College London, before receiving my Ph.D. from the University of Pennsylvania in 2008.

I have taught at the University of Pennsylvania and Bristol University. My interests lie primarily in the nineteenth and twentieth-century United States.

I won the Student Union Academic Award for Excellence in Teaching in 2011-12 and 2012-13, and a Senate Award for Early Career teaching in 2013.

I have been long-listed for the Student Union awards in teaching and personal tutoring several times. Alongside running modules on nineteenth- and twentieth-century U.S. history, I lecture on Paths from Antiquity to Modernity, Cities, and Revolutions. 

Outside the classroom, I enjoy cladding myself in lycra and irritating Peak District motorists by cycling too slowly on the beautiful roads that snake out from Sheffield.
Qualifications

Ph.D., University of Pennsylvania, 2008
BA History (first class honours), University of London, 2001
Research interests

My work lies primarily in the political, social, and spatial history of nineteenth-century North America, though I also have comparative interests in late twentieth-century urban industrial society. With Dan Scroop (Glasgow), I have edited a volume on transatlantic history, and much of my research now seeks to situate the United States in a wider world.

My first book, In Union There Is Strength: Philadelphia in Age of Urban Consolidation, was published by University of Pennsylvania Press in 2019. Beginning amid social and sectional crisis in the 1840s, and ending in the strikes and economic stagnation of the 1870s, the volume explores how a generation of Americans navigated years of civil wars, which extended from northern fields to southern streets. Intoxicated by the growth of their city and nation, but terrified by the prospect of each falling apart, they searched for methods to bind unstable societies together. 'In Union There Is Strength' became a rallying cry not just for patriots concerned about the dissolution of the United States, but also urban residents who came to see their city as a miniature of the nation at large. Moving from the streets of Philadelphia to Parisian boulevards, European socialist experiments, and attempts to democratize American capitalism, the book shows how the path to modernizing the second biggest metropolis in the mid-nineteenth-century United States included some surprising waystations.

My next project, Let the Empire Come: Monarchy, Modernity, and Conspiracy in Reconstruction Era America builds outwards from a short-lived but wildly-popular newspaper from post-Civil War New York that proposed replacing the republic with a polity somewhere between the constitutional monarchy of Victorian Britain and the highly-centralised state of Bonapartist France. I am using this weekly journal as a lens onto debates about the relationship of democracy, authoritarianism, and modernity in an age in which 'modern kingship', as one writer put it, seemed to offer a firmer foundation for national consolidation than popular sovereignty. My research here considers the dissenting Americans who wondered whether a crowned head – and not the republic – lay at the 'end of history'. The first article from this research appeared in Civil War History in June 2014, and I am currently turning the research into a book that explores monarchy as one of the less likely 'Atlantic Crossings' in an era of liberal reform.

I am interested in digital history initiatives and helped to set up the American History Research Wiki to collect links to and critical appraisals of the hundreds of free online digital archive collections exploring aspects of the American past.
Research group

Research supervision

I am happy to supervise students working on urban history or the political and social history of the United States across the long nineteenth century (c. 1787-1917). I am also interested in supervising projects with a transnational or comparative dimension. 

I am affiliated with the department's research hubs in Slavery, Political Engagement, and the Transmission of Ideas. I am also a director of the cross faculty Centre for Nineteenth-Century Studies. 

Current Students

Primary Supervisor 

Second Supervisor

Completed Students

Hilary Hall - The newspaper comic strip in the making of American mass culture, 1900-1935
Christopher Olewicz - History, Radicalism, and the New Left: Studies on the Left, 1959 - 1967.
Charles Thompson - Diffusion against Centralization': Centralization and its Discontents in America, 1848-1860.
Annabelle Grenville-Mathers - Executive Power and Republicanism: The Battle to Define Ulysses S Grant's Presidency 1868-1880.

 
Teaching activities

Undergraduate:

HST112 - Paths from Antiquity to Modernity
HST120 - History Workshop
HST202 - Historians and History
HST2513 - Trumpism: An American Biography
HST3105 - Reconstructing the American Nation
HST3180/81 - Half Slave and Half Free: The Origins of the U.S. Civil War
HST3301 - Cities
HST3306 - A Comparative History of Revolutions

Postgraduate: 

HST6077 - The U.S. Civil War in Global Context
Professional activities and memberships

Previous Administrative roles:
Public engagement

I supervise a student-led oral history project, Witness, which explores life in Sheffield. This is part of the wider History in the City project. I am also working with Rosie Knight and other members of staff on a new collaborative project with students exploring Sheffield's links with slavery and abolition. Interested students are encouraged to contact me.

In the media:

I am a regular contributor to the department's History Matters blog. You can find my articles here. My work on Philadelphia was used in the production of the PBS/ABC documentary series, Philadelphia: The Great Experiment, on which I also appeared.