Dr Mark Finney
BA, PhD
Lecturer in Religion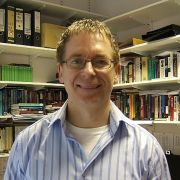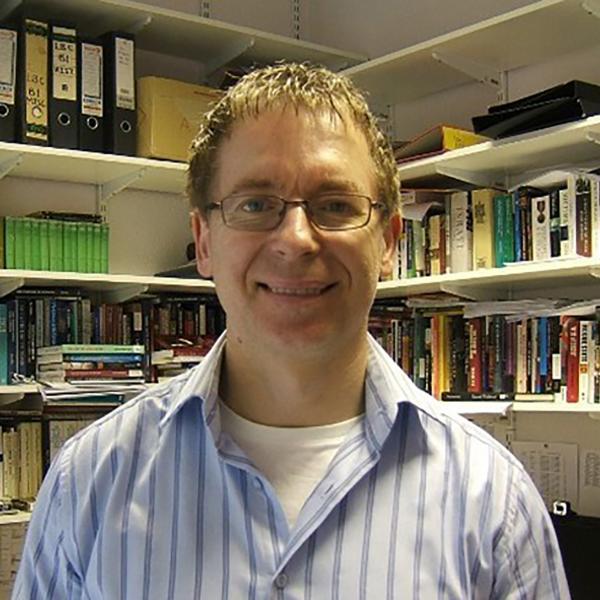 Profile

My major research interests are conflict and violence in the sacred texts and traditions of Judaism, Christianity, and Islam, and the contemporary aspects of religion and conflict in the Middle East (e.g., the Palestinian-Israeli conflict, Zionism, Christian Zionism, and the influence of the Christian Right in US foreign policy).

I am a member of the Sheffield Centre for Interdisciplinary Biblical Studies (SCIBS).
Research interests

Afterlife
Early Christianity in its Greco-Roman Environment
Judaism
Islam
Religion & Art
Religion, Conflict & Violence
Religion, Politics, & the Modern Middle East
Social-scientific approaches to interpreting ancient religious texts

Current research projects / collaborations:

Religion and Violence in Judaism, Christianity, and Islam: Ancient and Modern Perspectives
Resurrection and Life after Death in Second Temple Judaism and early Christian traditions
Publications

Books

Journal articles

Chapters

Book reviews

Dictionary/encyclopaedia entries
Research group

Areas of supervision for potential PhD students:

Afterlife
Judaism and Christianity in their Greco-Roman contexts
Religion and Violence
Religion, Politics, and the modern Middle East
Social-scientific approaches to Biblical Interpretation

Research Supervision

Current Students

Completed Students

Young Gil Lee (second supervisor)- From Fertility to Manipulation: Female Characterizations and the Birth Narratives in the Hebrew Bible
Rosa Wu - The Veil in Biblical and Classical Antiquity: A Sociocultural and Exegetical Study of 1 Corinthians 11:2-16
Mohammed Alruwaili - Commanding Right and Forbidding Wrong (CRFW): A Critical Evaluation of the use of Ibn Taymiyyah in the Ideology of ISIS

 
Teaching activities

Undergraduate:

HST202 - Historians and History
HST2042 -The Arab-Israeli Conflict
REL118 - An Introduction to Islam
REL127 - Language Skills (Greek)
REL210 - Understanding Islam
REL359 - Biblical Texts
REL382 - Religion in an Age of Terror

Postgraduate: 

HST6802 - Research Presentation
REL6000 - Research Methods
Professional activities and memberships

Member of the Sheffield Interdisciplinary Institute for Biblical Studies
Society of Biblical Literature
British New Testament Society
Book reviewer: Journal for the Study of the New Testament; Journal of Theological Studies; Palestine Exploration Quarterly; Classical Review

Administrative roles:

Programme Director and Team Leader for Religion & Theology
Public engagement

I am frequently asked for interviews on BBC Radio Sheffield related to my expertise in the area of religion, conflict and violence. This especially involves issues related to the Middle East (Iraq, Gaza etc).