Dr Chris Mowat
B.A., M.A. (Manchester), Ph.D. (Newcastle)
Honorary Research Associate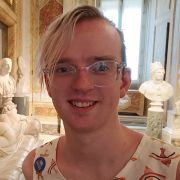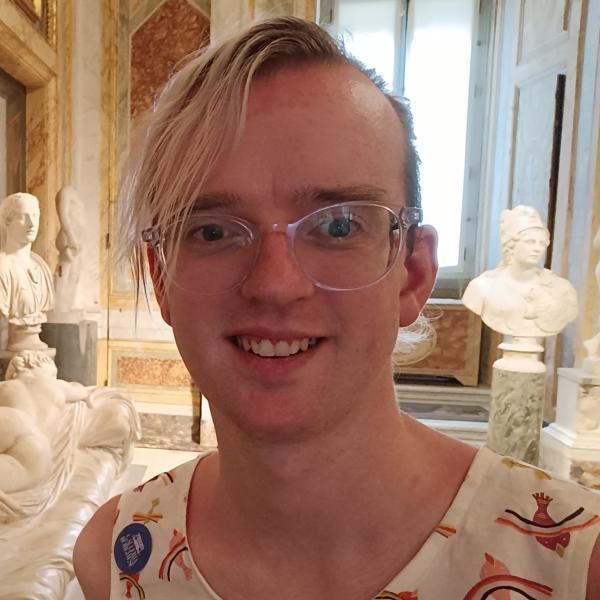 Profile

I taught in the Department of History as a Teaching Associate in Ancient History from 2018-2020. I completed my Ph.D. at the University of Newcastle on the relationship between gendered identities and divination practice in the late Roman Republic. I am particularly interested in the history of gender and sexuality, in both the ancient world as well as the modern, and in religious identities in the ancient world.
Research interests

My research focuses on the intersection between gender and religious identities in the Roman Republic. My Ph.D. research used the theoretical starting point of performativity in order to understand how gender and divinatory identities each influenced the construction of the other in the late Roman Republic.

I am also interested in the ways in which we can talk about (modern) categories of gender and sexual identities in the past, and the language we use to talk about non-normative identities. I am currently developing a research project on non-binary gender identities in the Roman world.
Teaching activities

Previous teaching activities:

Undergraduate:

HST2507 - The Roman Republic and the making of Roman Italy (500-90 BC) 
HST3184/3185 - From Julius Caesar to Augustus: Rome's Revolution (89 BC-14 AD)

Postgraduate:

HST6074 - Greek and Roman Gods and Goddesses 
Public engagement

I consider outreach and knowledge sharing beyond the campus to be an important aspect of my academic research. Until recently, I was the Public Day Coordinator of the LGBT History Project NE, and I keep links with the organisation.

In the media:

I have blogged for NOTCHES - (re)marks on the history of sexuality. You can find myposts here.