Andrew Barnes
BA, MA
Research student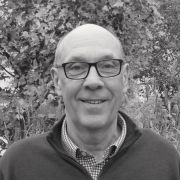 Profile

Thesis title: East Riding County Council, 1889 to 1974: an assessment of  political culture and its effect on local delivery and central government relations

Supervisors: 

Period:

Post-1800

Thesis abstract:

My project examines the political culture that existed within the East Riding of Yorkshire County Council from its inception in 1889 until its dissolution in 1974.  Research will determine how the profile of the council's membership corresponded to the social, economic and political issues that evolved throughout the period being studied. 

The East Riding is a particularly rural county with a significant agricultural economy.  In the 19th century local governance was traditional, being strongly influenced by landed society and farmers with sizeable holdings.  Scholarship at the national level suggests that in the early 20th century this type of governance was replaced by a more inclusive and democratic process.  However, initial examination of the East Riding suggests that this national move to modernity may have been slower to evolve, and that within the county landed elites maintained strong influence, even into the second half the 20th century.  

This study has the potential to determine if within the East Riding a traditional form of governance prevailed longer than in similar counties elsewhere, and thus add to our understanding of the county's cultural profile.
Qualifications

PhD History, University of Sheffield, 2020 - present
MA History, University of Hull, 2019
BA Regional and Local History, University of Hull, 2017