Fees and funding information for History PhD applicants.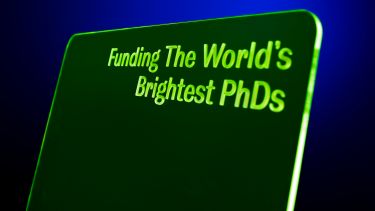 The tuition fees for our PhD programme are charged based on whether you are classed as a home or international student. 
---
Funding for 2020 is now closed.
Whatever funding you're applying for, we recommend getting in touch with the member of staff you are hoping to work with before you begin. The funding application process is very competitive and your proposal will need to be very carefully crafted.
We would, therefore, suggest this contact is made several weeks before submitting an application. This will allow your proposed supervisor to discuss your research proposal with you and offer advice on your application.
We would then strongly encourage you to submit your draft application(s) - taking into account your discussions with your supervisor and their feedback - to the Department by 5pm GMT, Monday 6 January 2020, so that we can provide final overarching feedback ahead of the funding deadline. 
Application process
Get in touch with your proposed supervisor to discuss your application
Apply to the History PhD programme - please ensure your referees are aware of the funding deadline
Submit a draft of your funding application - email your draft funding application form(s) to r.hasnip@sheffield.ac.uk by 5pm GMT, Monday 6 January 2020
Submit the University funding form through your programme application by 5pm GMT, 29 January 2020
Submit the WRoCAH funding form (if applicable) through the WRoCAH website by 5pm GMT, 29 January 2020
You do not need to have received an offer before you submit your funding application (except for the China Scholarship Awards).
---
Postgraduate Doctoral Loans
Government loans are available for postgraduate students studying doctoral level courses.
Loans will be to a maximum value of £25,700 over the full course of study. Loans are non-means tested i.e. your incoming will not effect the amount that you receive and are available to students studying either part-time or full-time.
More information including eligibility criteria
Funding PhD study through a student loan is a big commitment and we would strongly recommend talking about this option with your proposed supervisor.
Alternative sources of funding
There are external funding bodies (charities, trusts etc) who offer support for PhD courses.
Additional funding for postgraduate study
---
The following funding competitions are now closed for entry. Funding information for 2021 entry will be released around November 2020.
AHRC White Rose College of Arts and Humanities Scholarships

 Arts and Humanities Postgraduate Research Committee Scholarships

Hossein Farmy Scholarship

China Scholarship Council
Find a PhD
Search for PhD opportunities at Sheffield and be part of our world-leading research.