Latest news from the Disability Matters team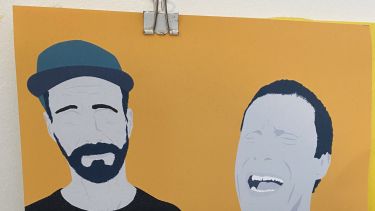 Off
September 2023
DISABILITY MATTERS FORMALLY LAUNCHED!
Its September 2023 and this month Disability Matters officially kicks off. Our co-investigators tell us a little about themselves and their hopes and aspirations for this ambitious six year programme. You can find subtitled films from our co-investigators on our Twitter/X @Dismatters and our Instagram disability_matters
---
July 2023
ACCESS COLLECTIVE INDIA, DELHI
Dear all, 
Happy Disability Pride!
July is Disability Pride month - officially for the US, unofficially for the rest of the world, and regardless of nationality, a time for celebration of disability identity, solidarity, and community. As two disabled people writing this, we're predictably quite jazzed about it too, insufficient formal disability support in the country aside. We wanted to start off something called the "Access Collective". We think of it as a way for disabled folks to hang out together, claim public space, experience community, and do some disability awareness just by existing, this time on our own terms. 
What is the Access Collective?
A bunch of disabled folks. Chatting (or just lurking, if that's more your thing). Over coffee. Together. Probably bimonthly, in Delhi. That's it. 
We've all experienced what we think of as "liberated zones" online, haven't we? Accessible spaces where disabled people meet, think, talk, and life-hack together. Having experienced community and solidarity with disabled people in cyberspace, we wanted that experience to carry over to public places in our surroundings as well. 
Disabled people don't often loiter in public spaces, because we don't have an infrastructural and attitudinal framework that precisely welcomes disabled body-minds. But the most important reason why we wanted to form the Access collective? Because ableism kills through isolation. We know it. You know it. One of our elderly relatives who's started to experience mobility issues knows it. This blind second-grader we recently met whose parents are both working people knows it. So what do we do about it? If our country's infrastructure doesn't let us go have coffee all on our own, we'll go have it together, and explore all the ways in which disabled folks organize in revolutionary obscurity. "Community is magic", after all, as Alice Wong says. Let's do this, one coffee at a time. 
Here are details for the first access collective:
When: Sunday, July 30th, 2023 at 4:00pm
Where: Cafe Coffee Day, S-34, Green Park Main Market, Delhi.
We realize this is short notice, but we also wanted to meet up before the end of Disability Pride Month. Please join us, if you can spare the spoons. We would love to have you. The location is pinned and can be easily found on Uber or Google Maps for convenience. A confirmation of presence by 12:00pm Saturday would be really appreciated. Also, we'll pick the venue for the next access collective together this Sunday. Please feel free to reach out to us at access.collective23@gmail.com with your confirmations, queries, ideas, or just to say hi! 
Warm regards,
The Access Collective Team
Sandeep R. Singh and Aparna Sachdev
---
July 2023
CONFERENCE SEASON
As conference season continues the Disability Matters team ponder some of the possibilities of our research programme - Disability as driving subject
---
June 2023
DEPATHOLOGISING THE CURRICULUM
As we prepare for the September launch of Disability Matters, members of the team have been exploring the meaning and practice of depathologisation in research and scholarship. This concept holds great potential for challenging the disability-as-deficit orthodoxy that plagues much of contemporary knowledge exchange. Check out two recent contributions:
Depathologising the curriculum
and
Disability and depathologisation are not metaphors
---
May 2023
DISABILITY MATTERS IN ICELAND
Dan Goodley offered a soft international launch of the Disability Matters programme during a session to the Nordic Network of Disability Research which was held in Iceland this year. For many this was a first time to reconnect with critical disability studies scholars post-pandemic.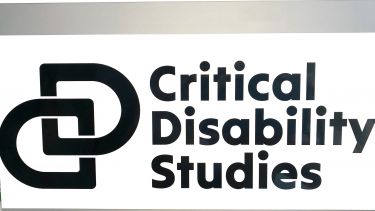 critical disability studies logo
Dan joined other members of the Critical Disability Studies team to present on their research and scholarship.

A flyer introducing our work with links to project websites can be found here
---
April 2023

Disability Matters: Podcast
Conversations about Arts, Humanities and Health is a series of free, online events where scholars, health professionals, and the public discuss how arts and humanities can inform healthcare. Hosted by The University of Kent and with the support of the Churchill Foundation, these events seek to develop meaningful dialogue and connection between humanities and medicine. Dan Goodley joined colleague Kirsty Liddiard to discuss the ways in which Disability Matter's Scholarship work offers a paradigm shift to disability as driving subject in the medical humanities. A link to the podcast can be found here
---
March 2023
Disability and the EDI Agenda
A polyphony article that offers a provocation challenging Equality, Diversity and Inclusion discourse from a critical disability studies perspective - written by Dan Goodley and Kirsty Liddiard.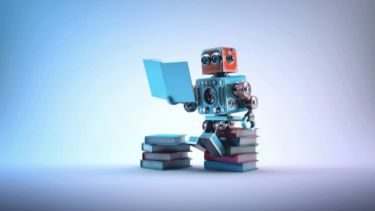 Our work
How we understand being 'human' differs between disciplines and has changed radically over time. We are living in an age marked by rapid growth in knowledge about the human body and brain, and new technologies with the potential to change them.
Flagship institutes
The University's four flagship institutes bring together our key strengths to tackle global issues, turning interdisciplinary and translational research into real-world solutions.