Disability Matters
A major new six year pan-national programme of disability, health and science research, funded by a Wellcome Trust Discretionary Award; commencing September 2023.
Disability Matters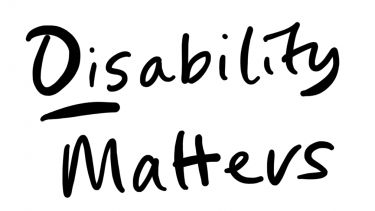 Transforming Equity, Diversity and Inclusion through Disability
What transformative knowledge pertaining to equity, diversity and inclusion can be generated through a focus on anti-ableist and anti-disablist practice?

Throughout all six years of the programme we will generate knowledge exchange that informs policy, strategy and practice of health research and research culture. We will capture and disseminate EDI in relation to inclusive scholarship, disabled people's health priorities, participatory research methodologies, positive research cultures, affirmative disability representation and early career researcher development.

For some early discussion of the possibilities and challenges check out this piece by Dan Goodley and iHuman colleague Kirsty Liddiard
Knowledge Exchange
We will host annual Online Townhalls aimed at science and health funders, policy makers and researchers based across universities, NGOs and DPOs supplemented by a series of Policy Workshops with EDI teams. We will increase international reach of knowledge through a series of International Symposia - led by the PI and NADSN - aimed at similar audiences in Singapore, Toronto, Delhi, Sydney and London. And, we will share emergent policy and strategy findings at six International Conferences addressing Medicine, Medical Humanities, Medical Sociology, Higher Education, Science and Technology Studies.