Knowing Humans: iHuman lunchtime seminar
Register via Eventbrite to book your place. Tickets are FREE.
---
Description
We are delighted to invite you to the latest in our lunchtime seminar, showcasing our "Knowing Humans" research theme. Three papers will explore social influences on scientific knowledge and understanding in three contemporary case studies: planetary health, previvorship and COVID-19. Bring your lunch, listen in and discuss!
1. August Lindemer (Sociological Studies/Grantham Institute)
Planetary Health, Planetary Pathology: Climate Change and the Medical Professions
The human health implications of a changing climate have concerned public health experts for more than thirty years. Over the last decade, these concerns have extended to the applied medical professions. For most of this process, the accompanying discourses were those of public, global, or human health. In recent years however, the discussion shifted to that of planetary health as, varyingly, a new principle, field, or discipline. Concerned with the planetary systems that sustain human health and the various so-called health co-benefits between the two, the engagements of medical professionals practiced under the banner of planetary health have extended well beyond the formal health sector. In this talk I will present some tentative thoughts on how we might think about the image of planetary health and its position in medical professional sensibilities.
2. Stefania Vicari (Sociological Studies) 
Humans, Platforms and Genetic Risk
With the recent roll out of whole genome sequencing and the increasing use of predictive genetic testing, a rising number of individuals are identified as 'previvors', namely as healthy individuals at risk of genetic diseases. Existing research shows that social media platforms help people live through illness, yet little is known about how they shape life choices in healthy individuals who are expecting to become patients and who plan their life around – or despite – this expectation. In my work I focus on cancer 'previvorship', or the condition of coping with a genetic predisposition to cancer prior to cancer occurrence. Bringing together an understanding of genetics with concepts from the sociology of health and illness and platform studies, I explore if, how and to what extent the architectures, vernaculars and (socio-economic) values of western social media platforms shape the way previvorship is lived, performed and understood.
3. Warren Pearce (iHuman/Sociological Studies) 
Inequalities and the imagined public: cohesive and fractured assumptions within UK scientific advice
By the start of 2021, the UK was in the midst of a disastrous second wave of deaths from Covid-19, and had the highest per capita death rate of any large country. Yet the UK had previously been identified as one of the countries best prepared for any future pandemic. This gap between preparedness and performance continues to demand explanation. We contribute to this effort by revealing the "imagined public" within the UK's scientific advice. This imagined public constitutes a key set of framing assumptions that help to make sense of the country's broader pandemic response. Our paper aims to make these assumptions explicit, and show how the imagined public went through cycles of cohesion and fracture in the fraught months of February-June 2020. Analysing official minutes and press briefings, we identify three characteristics of the imagined public: (1) a 'freedom-loving' public resistant to stringent policy interventions; (2) the public as part of a societal 'machine', subject to precision control from the centre in order to achieve policy goals; (3) a public that was, in an echo of wartime rhetoric, 'all in it together'. We focus particularly on the tensions between a singular imagined public and the multiple health inequalities that became increasingly stark as the pandemic developed. We conclude by considering the implications of our analysis, both for understanding the UK's response to Covid and for the future practice of scientific advice.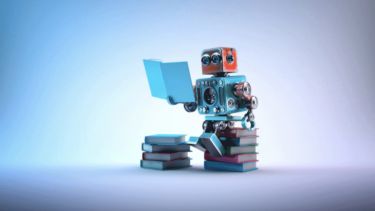 Our work
How we understand being 'human' differs between disciplines and has changed radically over time. We are living in an age marked by rapid growth in knowledge about the human body and brain, and new technologies with the potential to change them.
Events at the University
Browse upcoming public lectures, exhibitions, family events, concerts, shows and festivals across the University.