Exploring and embedding PGR experiences of participatory research in TUoS research cultures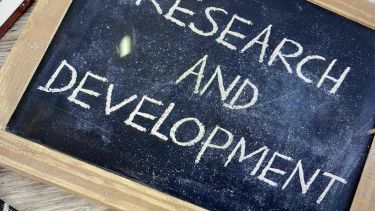 This new project builds upon the innovative work happening in the Participatory Research Network at the University of Sheffield (PRN@TUoS). PRN is a newly established cross-faculty Network which has three key principles towards reshaping research cultures at the University: (i) firstly, that academics, students and researchers at all levels across the University benefit from new cross-faculty spaces and connections created through PRN; (ii) secondly, that everything we do remains committed to the Researcher Concordat; (iii) and thirdly, the Network aims to support developments towards more inclusive research principles which centre equality, diversity and inclusion (EDI) in how we think about and carry out research with others, both inside and outside of the University.

In this exploratory project, we focus on our postgraduate research (PGR) communities across the university. We want to better understand what University of Sheffield PGRs - across all faculties and departments - need in relation to developing, co-designing and engaging in participatory research. Participatory research is an ethical, collaborative and community-engaged form of inquiry that aims to make a real difference in people's lives. For many of us - regardless of our discipline - it involves working in partnership with communities; building equitable relationships; and transforming power dynamics that subsist in research. These aims further aid thinking about the role of the One University pillar, and how we need to further embed this in our research cultures more broadly.

However, participatory research is an area of inquiry that is often incompatible with the postgraduate process, despite its valorisation in the academic world and the explicit desire for projects that use these methodologies (Mason, 2021). As a primarily collaborative inquiry, it conflicts with postgraduate study and research as an individual endeavour (Barry and Corcoran 2022). Research excellence in participatory research rests upon strong, established relationships with external partners (Liddiard et al. 2022), which postgraduate students, due to the time constraints of doctoral research, often don't have the capacity to build and access during their studies (Barry and Corcoran 2022). More broadly, research cultures in research-intensive Russell Group universities remains hierarchical, with much still to do in the process of decolonisation of the curriculum (Doharty, Madriaga and Joseph-Salisbury, 2021), further excluding postgraduates from accessing the skills and knowledge to undertake more emancipatory forms of research (Advance HE, 2019).

Based on the informal data gathered following the establishment of PRN and its members, we know that PGRs want and need more training around participatory approaches; more inclusive spaces to meaningfully discuss participatory research and its possibilities and practicalities at a postgraduate level; and more support and access to build and sustain partnerships with external community research partner organisations. Thus, in this project we seek to take an evidence-based approach to provide key data that can support the development of more inclusive cultures around participatory research approaches at TUoS. 
I'm a postgraduate researcher - how can I get involved? 
- We are looking for current postgraduate research students from across all departments and faculties who would like to take part in a virtual focus group which will explore their experiences of participatory research inquiry and culture.
- We are also looking for current postgraduate research students from across all departments and faculties who would like to take part in collaborative analysis workshops. This is a really good opportunity to learn about forms of analysis, and working with others.
- We will also be producing a series of podcasts that showcase PGR research, so if you are interested in being a guest and talking about your research, please get in touch!
Furthermore, from January - July 2023 we will be hosting a series of 3 participatory workshops, supported by the Sheffield Methods Institute, specifically for PGR students across the university - more information will follow soon!
If you have any questions, or are interested in contributing to this project, please email Kirsty: k.liddiard@sheffield.ac.uk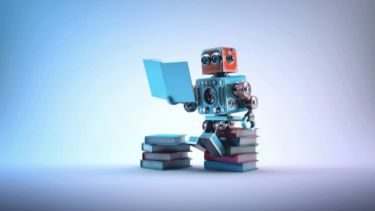 Our work
How we understand being 'human' differs between disciplines and has changed radically over time. We are living in an age marked by rapid growth in knowledge about the human body and brain, and new technologies with the potential to change them.
Flagship institutes
The University's four flagship institutes bring together our key strengths to tackle global issues, turning interdisciplinary and translational research into real-world solutions.