Catherine McKeown, Head of Financial Support, Student Support and Guidance.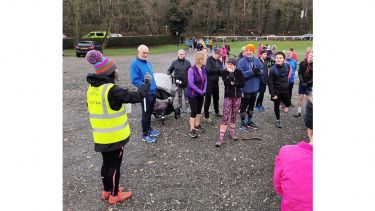 Off
Parkrun is a free timed 5-kilometre run, jog or walk in public parks across the globe every Saturday morning at 9am. As a mother to four boys and working full-time, Parkrun is my time to recharge.
Not only am I fitter and stronger, but I also have more energy and feel better at dealing with whatever life throws at me.
It is such a supportive community with all kinds of people turning up to run or volunteer or both. Although 54 per cent of registered park runners are women they are in a minority when it actually comes to taking part.
Parkrun can only happen due to the amazing volunteers who ensure a safe event.
I alternate running and volunteering in various roles including run director and I hope to encourage more women to get involved.
You know that good feeling you get when someone says 'thank you', volunteering at Parkrun gives me that buzz every Saturday morning come rain or shine.
Report + Support
An online platform for all staff and students to report and access support about harassment and discrimination of any kind.