It starts with recruitment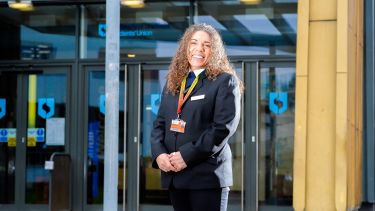 Off
In Security Services we were significantly underrepresented by females and had justified cause for a genuine operational requirement to bring more females into the service.
We created a campaign to attract female applicants by changing the name of the role, the format, imagery, and wording of our job descriptions and adverts, and completely rethought our advertising process.
As an equal opportunities employer, we wanted our employees to reflect the rich diversity of our staff and student community, and as such we found ourselves with a much broader applicant pool, with applicants best fitting the job description, which enabled us to employ high-quality staff.
Having successfully run the campaign now on several occasions, we have addressed good gender balance by increasing our female staff by 120 per cent.
In 2019 we took the decision to introduce a number of part-time roles, which gave staff within our team the flexibility that part-time work affords.
Report + Support
An online platform for all staff and students to report and access support about harassment and discrimination of any kind.